Bob Diamond Has a Rival as Cortina Eyes Africa Bank Deals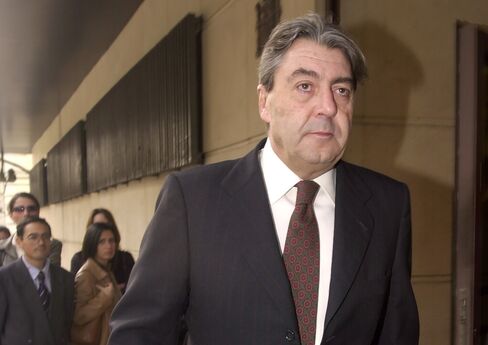 Ex-Barclays Plc Chief Executive Officer Robert Diamond has a rival: Spanish billionaire Alberto Cortina, who is building a banking presence in West Africa to take advantage of demand from sovereign and corporate clients.
Cortina is conducting due diligence on a retail bank in Senegal after his Banque de Dakar investment bank started operations in the West African nation this month, he said in an interview in Madrid. He's also planning to set up an investment banking unit in Ivory Coast to the East by the end of the year.
Africa is attracting investor interest as growth outstrips that of many developed countries. Diamond and Ugandan entrepreneur Ashish Thakkar set up Atlas Mara Ltd. to acquire African financial service companies and is in talks to invest in Banque Populaire du Rwanda. David Bonderman's TPG Capital is also looking at deals, and said last week it partnered with billionaire philanthropist Mo Ibrahim's Satya Capital to invest in African healthcare, consumer and financial services.
"We want to create a financial institution for Africa," Cortina said. "Senegal has a history of political stability."
The businessman and partners, which he declined to name, plan to operate in the West African Economic and Monetary Union region, known by its French acronym UEMOA. The region enjoys relative political calm and a common currency, the West African CFA franc, backed by the French central bank, he said.
Through the investment bank, the company aims to act as an adviser on corporate deals as well as sovereign and company issuances and private banking, said Cortina, speaking alongside Vasco Duarte-Silva, a former banker at Citigroup Inc. and Banco Santander who is leading the BDK Group in Senegal.
Eurobond Sales
Ivory Coast, forecast to grow 10 percent this year, aims to sell $1.1 billion of debt in regional markets before the end of the year, after a sale of Eurobonds this year was four times oversubscribed. Senegal wants to sell $500 million Eurobond before the end of July, with the economy forecast to expand 5 percent in 2015, according to the International Monetary Fund.
Cortina says he felt the "special call of Africa" when visiting for the first time in the early 70s. While he made his wealth in construction more than four decades ago, he has a wide range of investments, from oil to dairy products, including a dairy venture in Nigeria. He also owned a farm in Kenya for several years and was married to a heiress in the 70s.
Barclays Fine
Diamond quit as Barclays Plc CEO in July 2012 after the London-based bank was fined for manipulating benchmark interest rates. He and Thakkar raised $325 million in an initial public offering for Atlas Mara in December 2013. They're looking for African financial services companies that can help businesses manage currency and commodity risks.
Atlas Mara and BDK aren't the only ones excited by West Africa's prospects. South Africa's Standard Bank Group Ltd also plans to expand in the region, using Ivory Coast as a hub, Herve Boyer, the bank's regional managing director for French-speaking West Africa, said in August.
Buyout firm The Abraaj Group recently raised about $1 billion for its third Sub-Saharan Africa fund, which is targeting mid-market companies in countries including Nigeria, Ghana, Ivory Coast and Kenya.
Before it's here, it's on the Bloomberg Terminal.
LEARN MORE