Brazil Billionaire Group CEOs Detained in Petrobras Scandal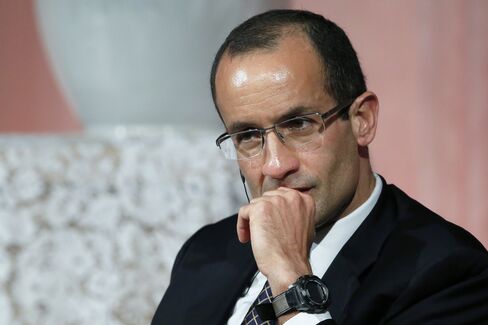 Police arrested the CEOs of two of Latin America's largest conglomerates in a stunning widening of a massive graft and corruption investigation at Brazil's state-run oil company Petrobras.
The arrests on Friday of Marcelo Odebrecht and Otavio Azevedo of the Odebrecht and Andrade Gutierrez holding companies were part of a coordinated federal operation involving 220 police officers in four states. They were acting on judges' warrants for detainment and arrest of 12 people, as well as 38 search and seizure orders.
The strike is the culmination of months of digging by investigators who were convinced that a scheme involving Petrobras insiders and contractors to rake-off vast sums from inflated construction and service contracts had to have the blessings of corporate higher-ups.
"We have no doubt that Odebrecht and Andrade were leading the scheme," prosecutor Carlos Lima said in a televised press conference from Curitiba, where the case is before a judge.
Police also detained Marcio Faria and Rogerio Araujo, directors for Odebrecht's construction unit, and Joao Antonio Bernardi Filho, who had been a partner of an Odebrecht oil and gas unit. Attempts to reach lawyers for the executives through queries to their companies were unsuccessful.
The Odebrecht and Andrade Gutierrez conglomerates include two of Latin America's largest construction companies.
'Via Crucis'
Petrobras's take on the scandal is that it was hoodwinked by a few of its employees who allegedly took bribes from a cartel of construction companies and shared the proceeds with politicians to vote for Petrobras-friendly policies.
The state oil giant, known formally as Petroleo Brasileiro SA, has written down 6.2 billion reais ($2 billion) in graft losses and said that figure may rise. A new management team is trying to right the company's balance sheet and put the scandal behind it. Petrobras shares fell 2 percent to 13.17 reais in Sao Paulo Friday, the steepest decline in two weeks.
"The investigation had eased and now comes back with a strength bigger than anyone could imagine," Adriano Pires, the head of Rio de Janeiro-based infrastructure consulting firm CBIE, said by telephone. "The Petrobras Via Crucis continues."
Odebrecht's construction unit said in an e-mailed statement that its offices in Sao Paulo and Rio de Janeiro had been searched and that arrest warrants had been carried out. The company said the detentions were unnecessary since the company and its executives have cooperated with the investigation.
Andrade Gutierrez said in an e-mailed statement it was aiding in the police investigation and denied any involvement in the scandal, dubbed by prosecutors Operation Carwash because an extensive money-laundering component of the scheme was run out of a gas station
November Arrests
The arrests of presidents Odebrecht and Azevedo follow raids last Nov. 14 in which police arrested CEOs and top executives from at least seven companies accused of being part of the bribe-giving cartel. Prosecutors at the time sought arrests of two Odebrecht executives but Judge Sergio Moro ruled they didn't yet have enough evidence.
The police action is reviving an investigation that had previously looked like it was winding down, said Ricardo Ribeiro, a political analyst at Sao Paulo-based consulting firm MCM Consultores.
"The arrests generate the expectation that more political implications may arise after Odebrecht's involvement," Ribeiro said.
The latest arrests took longer because the accused were "more sophisticated" by moving cash through offshore accounts, federal police official Igor de Paula said in a press conference in Curitiba.
Damning E-mail
Police now have concrete evidence that the presidents of both companies were aware of bid rigging, bribery payments and forming of a cartel, de Paula said. The investigation has reached as far as accounts in Switzerland, Panama and Monaco.
While there was no documentation of bribe payments at Odebrecht and Andrade Gutierrez, there has since been an "accumulation of evidence" that changed the case, Moro said in a search and seizure order released today.
"There is not only oral evidence of rigging of bids among contractors, with the participation of Odebrecht and Andrade Gutierrez, but also documented evidence consistent with it."
Moro, in his arrest order, said that the the bribery scheme couldn't have existed without the knowledge of Marcelo Odebrecht and Otavio Azevedo, given that it had gone on for at least a decade and involved hundreds of millions in bribes paid in billions worth of contracts.
Moro also cited an e-mail sent to Marcelo Odebrecht about overpricing of contracts, and a phone call between Azevedo and alleged bribe broker Fernando Soares.
Boat Sale
Soares has denied any wrongdoing. A spokeswoman for Andrade Gutierrez said that the only business that Azevedo has had with Soares was when he sold him his boat, a transaction that was reported to the appropriate authorities.
Moro listed former Petrobras refining head Paulo Roberto Costa, former Petrobras manager Pedro Barusco and former Camargo Correa CEO Dalton Avancini among executives who confirmed the cartel and bribe payments.
Investigators estimate that Andrade Gutierrez paid more than 200 million reais in bribes, while Odebrecht paid 510 million reais. Moro said the cartel scheme, in which members systematically paid bribes between 1 and 3 percent to Petrobras agents, was also used to corrupt politicians and political parties.
Industrial Conglomerate
For more, read this QuickTake: Brazil's Highs and Lows
Odebrecht, an industrial conglomerate with 108 billion reais in revenue last year, owns Latin America's biggest construction company and shares control with Petrobras of the region's largest petrochemicals maker. It is controlled by the billionaire Odebrecht family, headed by CEO Marcelo, who is the grandson of late founder Norberto Odebrecht.
The billionaire Andrade and Gutierrez families share control of the Andrade Gutierrez conglomerate. It has interests in construction, energy, telecommunications, logistics, real estate and infrastructure.
The executives arrested will be taken to Curitiba, capital of the state of Parana, Federal Police officials said at a televised press conference.
(A previous version of this story was corrected to show arrests were made Friday.)
Before it's here, it's on the Bloomberg Terminal.
LEARN MORE