Google Told to Expect Large Fines in EU Antitrust Probe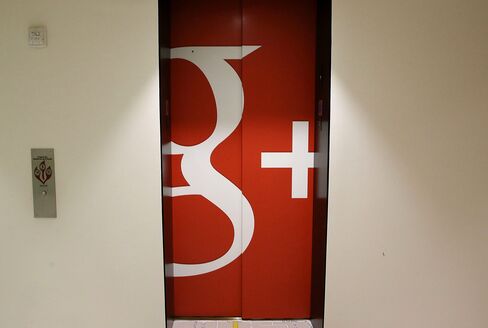 The European Union threatened to levy fines on Google Inc. that would be large enough to act as a deterrent after accusing the U.S. search-engine giant of squeezing out rivals in the comparison-shopping market.
The EU's competition watchdog told Google it could face a fine based on its AdWords revenue stemming from European users, according to a version of the statement of objections released to complainants and seen by Bloomberg. The EU also said it may tell Google to make changes to how its shopping services are displayed.
The European Commission "intends to set the fine at a level which will be sufficient to ensure deterrence," the EU regulator said in the document. The regulator "considers that, based on the facts described in this statement of objections, Google committed the infringement intentionally or, at the very least, negligently."
The EU's patience with Google ran out after three settlement bids failed to satisfy critics, who said the owner of the world's most-used search engine was wielding its power over search results to unfairly promote its own services and paid ads. The EU has been probing allegations since 2010 that Google's search page isn't fair when people seek services online.
Microsoft Corp., Expedia Inc., publishers and others asked the EU to examine complaints that Google favors its own services over competitors and hinders specialized search engines that compete with it.
Full Version
The commission sent the full version of the document to Google in April, accusing the Mountain View, California-based company of abusing its dominance of the search-engine market by unfairly favoring its comparison shopping service above rivals since 2008. Sending antitrust objections, which lay out where the EU thinks Google is breaking the law, pushed the investigation into new territory.
Fines could be based on factors including revenue from Google's AdWords services relating to clicks from European users; revenue from its price-comparison website; and revenue from product queries on its search engine, the commission said in the complaint.
The commission said it has reached the "preliminary conclusion that Google's practice of positioning and displaying more favorably, in its general search result pages, its own comparison shopping service compared to competing comparison shipping services constitutes an abuse by Google in the relevant markets for general search services."
U.S. Tech
Many of the EU's biggest fines have been handed out to U.S. technology companies. Intel Corp. got a record penalty of 1.06 billion euros ($1.2 billion) in 2009; while a probe into Microsoft spiraled as regulators targeted different business areas and fined the company a total of 2.24 billion euros.
Aside from financial penalties, the commission threatened to impose changes on Google's business practices.
These may include a demand to use the same underlying processes and methods when ranking rival price-comparison websites on its search page. Google would have to use the same display features and tell users clearly where results originate.
The commission declined to comment on the content of the statement of objections. Google representatives didn't immediately respond to e-mails seeking comment.
Google still has to respond to the EU's objections and can then also request a closed hearing with regulators to make its case. While Google was given 10 weeks to respond to the April complaint, the company can seek an extension.
Settlement Possible
"We will have an open mind to hear what Google will come back with, which means it could go different ways and a settlement is of course also a possibility," EU Competition Commission Margrethe Vestager said in Brussels a week after sending the complaint.
The commission is continuing its probe into other concerns about Google's search advertising, such as exclusivity requirements and "undue restrictions" on advertisers, continues. The EU is also looking at the legality of Google's copying of rivals' web content.
On the most advanced case regarding shopping, the EU said it's concerned that Google doesn't subject its own service to its algorithm which ranks search results on quality and relevance to the user.
Read this next:
Before it's here, it's on the Bloomberg Terminal.
LEARN MORE