Taiwan Moves Closer to Electing Island's First Female President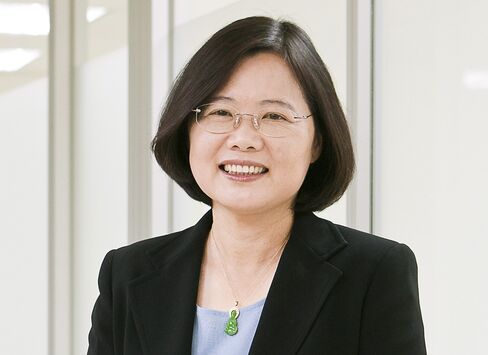 Taiwan's ruling Kuomintang Party formally recommended Hung Hsiu-chu to be its nominee in a presidential election in January, setting up a contest that will likely produce the government's first woman president.
The central standing committee of the Kuomintang, as the party is known, slated Hung on a roster that will be put before the party membership on July 19. While she faces no opposition in that vote, the rank and file can choose to reject her.
Hung, who met the minimum requirements in a party-conducted public opinion poll last weekend, would face Tsai Ing-wen, the chairwoman of the Democratic Progressive Party. Tsai lost to current president Ma Ying-jeou in 2012.
The January 16 election will end the rule of Ma, who was first elected in 2008 and can't run for a third term. A central issue before voters will be Taiwan's relationship with China: The KMT favors closer ties with the mainland than the DPP.
Hung is a former high school teacher who has served as the deputy leader of the Taiwan Legislative Yuan since 2012. Last week she called for a peace treaty with China in a party address, the Taipei-based Central News Agency reported.
Taiwan and China have been ruled separately since 1949, when the Communist Party forced the KMT to flee the mainland during a civil war.
Before it's here, it's on the Bloomberg Terminal.
LEARN MORE