Quinn Family Enters Mediation in 2.3 Billion Euro Loan Battle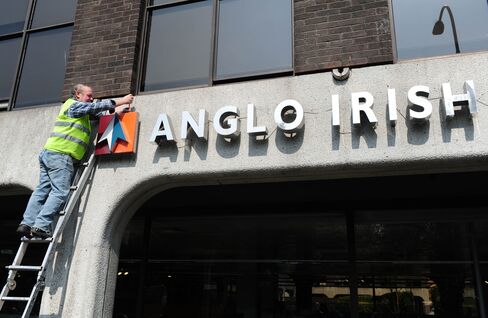 The family of former Irish billionaire Sean Quinn is set to enter mediation in their legal fight to be released from liability for loans of more than 2.3 billion euros ($2.6 billion), the largest civil court case linked to the nation's financial collapse.
The wife and five adult children of Ireland's one-time richest man say the former Anglo Irish Bank Corp. illegally gave them loans in 2008 to shore up their investment in the bank and prop up its shares. The family is seeking damages.
In Dublin on Wednesday, Martin Hayden, the Quinns' family lawyer, said his clients and the bank liquidators agreed to talks to try to break the deadlock between the two sides. An arbitrator has not yet been agreed, he said.
"It seems that it's a dispute that lends itself to mediation," Judge Robert Haughton said in court.
Quinn said last year his family lost 3.2 billion euros between 2007 and 2008 as the value of its investment slumped as the financial crisis unfolded.
Worth about $6 billion in 2008, according to Forbes magazine, Quinn was declared bankrupt in 2012. He exited bankruptcy in January.
On June 3, the Quinn case was adjourned until the conclusion of a separate criminal trial involving a former bank executive later this year.
The Quinns' civil case may run for as long as six months, the High Court has said. The case is Quinn & Ors v. Irish Bank Resolution Corporation Limited 2011/4336 P.
Before it's here, it's on the Bloomberg Terminal.
LEARN MORE