Ireland Said to Make Contingency Plans for Greek Default, Exit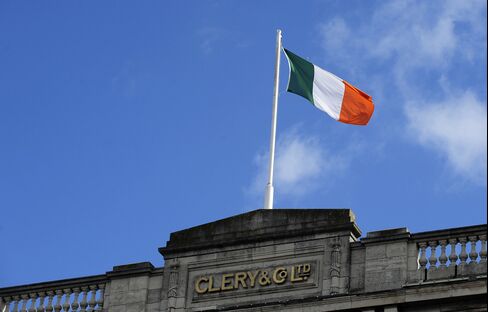 Ireland's government is making contingency plans for a Greek default or exit from the euro region, a person with knowledge of the matter said.
A group of government officials is examining all scenarios as talks between Greece and its creditors remain deadlocked, according to the person, who isn't authorized to speak to reporters and asked not to be identified. Ann Nolan, deputy head of the finance ministry, leads the group, the person said.
"Officials in the Department of Finance together with representatives of other relevant state agencies make contingency plans for a range of issues," the finance ministry said in an e-mailed response to questions by Bloomberg. The ministry didn't comment on specific contingency plans.
Euro-region finance ministers are preparing to gather in Luxembourg on Thursday for a meeting billed by officials as a last chance to seal an agreement on as much as 7.2 billion euros ($8.1 billion) in Greek bailout aid. Finance Minister Wolfgang Schaeuble told a parliamentary hearing in Berlin that the German government is making contingency plans for failure to reach an aid deal with Greece by June 30, two lawmakers said.
The Irish group has concluded that the direct impact of a Greek euro exit on Ireland would be minimal, the person said.
Still, Europe's peripheral nations are facing the highest borrowing costs in at least six months as the Greece saga drags on. Ireland 10-year bond yields rose to 1.71 percent on Wednesday from 0.64 percent two months ago.
Before it's here, it's on the Bloomberg Terminal.
LEARN MORE