Zambia Said to Plan Raising Up to $2 Billion in Eurobonds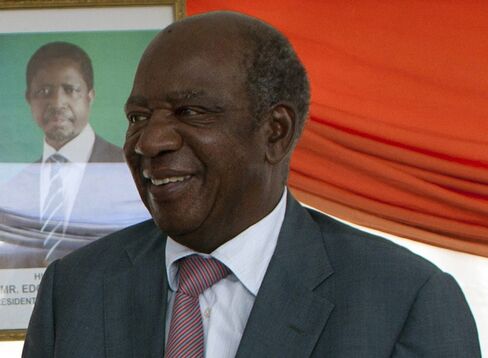 Zambia is preparing to raise as much as $2 billion in Eurobonds and may start marketing the debt next month, said Oliver Saasa, a consultant who said he was briefed about the plan by a senior Finance Ministry official.
The southern African nation may start meeting investors over the planned sale in the first week of July, Saasa, the chief executive officer of Lusaka-based Premier Consult Ltd. and a director at Stanbic Bank Zambia Ltd., said by phone.
Finance Minister Alexander Chikwanda said Wednesday he has already indicated to parliament the government's intentions to finance the 2015 deficit by selling Eurobonds. He declined to comment on how much Zambia plans to raise or give details on timing.
"Those things will be in due course," Chikwanda told reporters in Lusaka, the capital. "Let's not race ahead of time."
Zambia will borrow externally to fund an "unfinanced" budget gap of 10.5 billion kwacha ($1.4 billion) after a decline in copper prices hit revenue and spending grew beyond the budget, Chikwanda told lawmakers Tuesday. He's requesting that they approve an increase in the overseas debt ceiling to 60 billion kwacha from 35 billion kwacha.
The country is Africa's biggest copper producer after the Democratic Republic of Congo. The government has raised $1.75 billion in two separate dollar-bond sales since 2012.
Zambia's finance ministry last week raised its budget deficit projection to more than 6 percent of economic output from 4.6 percent, after the government reversed a proposed mining-tax increase. The country's dollar bonds have declined as the fiscal outlook worsened, pushing yields on debt due April 2024 to 8 percent on Wednesday, the highest since January.
The kwacha retreated 0.3 percent to 7.42 per dollar at 12:30 p.m. in Lusaka.
Before it's here, it's on the Bloomberg Terminal.
LEARN MORE