Mahindra Plans to Supply Airbus, Boeing Parts From India Plant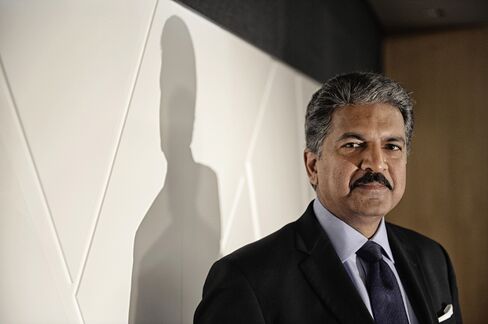 Mahindra Group, owner of India's biggest sport-utility vehicle maker, plans to sell airplane parts to Boeing Co. and other manufacturers after striking a supply agreement with Airbus Group SE.
The establishment of the plant near Bengaluru, the southern city formerly known as Bangalore, is a "giant leap" for India's aspirations in the aerospace market and the Airbus contract is just the "tip of the iceberg," Anand Mahindra, chairman of the Mumbai-based group, said in an interview with Bloomberg Television's Erik Schatzker and Olivia Sterns from the Paris Air Show.
Mahindra plans to supply more than a million parts a year to Airbus under the contract and will start deliveries later this year, the Indian company said. Prime Minister Narendra Modi, championing his Make in India campaign, wants to fuel more manufacturing activity in his country and held talks with U.S. Defense Secretary Ashton Carter earlier this month to encourage the production of more U.S. military hardware there.
The deal "bodes extremely well for India's aspirations in the aerospace manufacturing field," Mahindra said. "Airbus is looking at India as a major sourcing destination for their global supply chain."
Airbus's multi-year contract envisages manufacture and supply by Mahindra of a variety of metallic components that will be fitted into several aircraft programs, the company said in the statement.
Mahindra forayed into the utility aircraft and aerostructure manufacturing business since 2008. The aircraft business, based in Australia, is also developing a 10-seat turboprop plane, which is scheduled for certification in 2015.
"We used to make vehicles that would go into areas where roads didn't exist, and in a sense we are seeing history being replayed" with the turboprop models, Mahindra said, referring to the company's development of off-road utility vehicles and Jeeps after World War II. "We see our planes opening up vast portions of India that are untraveled so far."
For more on the 2015 Paris Air Show, go here: Special Report
Before it's here, it's on the Bloomberg Terminal.
LEARN MORE