Five Irish Students Die After Balcony in Berkeley Collapses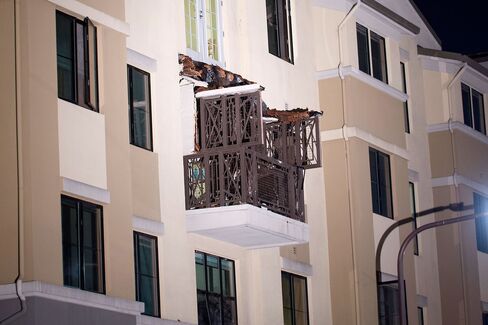 Five Irish students died after a balcony in Berkeley, California collapsed, the country's Foreign Affairs Minister said.
A number of other Irish students are injured, Minister Charles Flanagan said. The students were attending a 21st birthday party, he told reporters in Dublin.
"My heart goes out to the families and loved ones of the deceased and those who have been injured in this appalling accident," Flanagan said in an e-mail.
The balcony, which was on the fourth floor, collapsed first on to the balcony below and then onto the path, state-broadcaster RTE reported. Many Irish students travel to U.S. cities in the summer on working visas, with about one-third heading to California, RTE said.
Before it's here, it's on the Bloomberg Terminal.
LEARN MORE