Axa Unveils Plans to Transform 'Stump' Into London Skyscraper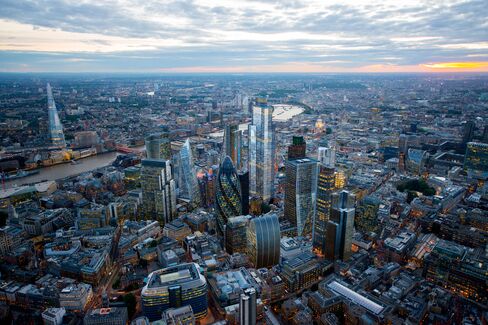 Plans for a skyscraper at 22 Bishopsgate in the City of London go on show for the first time today before developers Axa Real Estate and Lipton Rogers seek planning approval.
Axa bought the site in February, three years after work halted on the tower during the financial crisis. The plot became known as "the stump" because only the foundations, basements and the lift core up to level nine were built.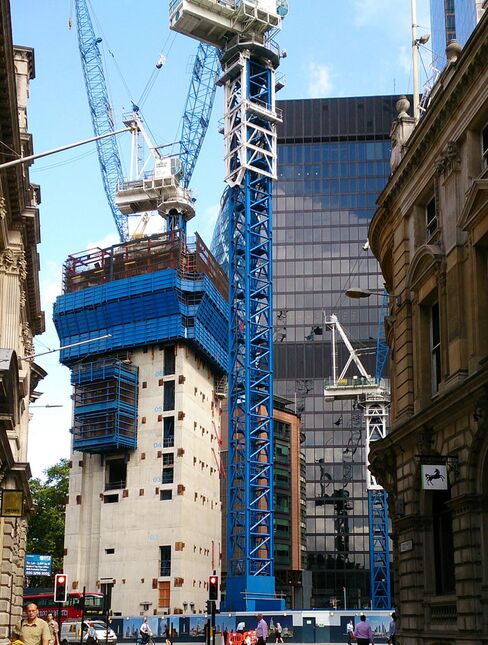 "22 Bishopsgate will represent an elegant addition to the City of London at the heart of the cluster of tall buildings," said Stuart Lipton, co-founder of Lipton Rogers, said in a statement.
The site cost about 300 million pounds ($466 million), a person with knowledge of the matter said in February, and Axa hired Lipton Rogers to develop the land. There was a plan to build a tower known as The Pinnacle, with a "helter skelter" design, but that's been discarded in favor of a shorter building with more office space.
The new design will have 1.4 million square feet (151,000 square meters) of internal space over 62 floors, according to Axa.
The City of London is facing a shortage of office space after developers struggled to get funding during the financial crisis and construction projects like the Pinnacle were halted. Office vacancies in the district will reach a 15-year low of 4.8 percent this year, according to BNP Paribas SA's real estate unit.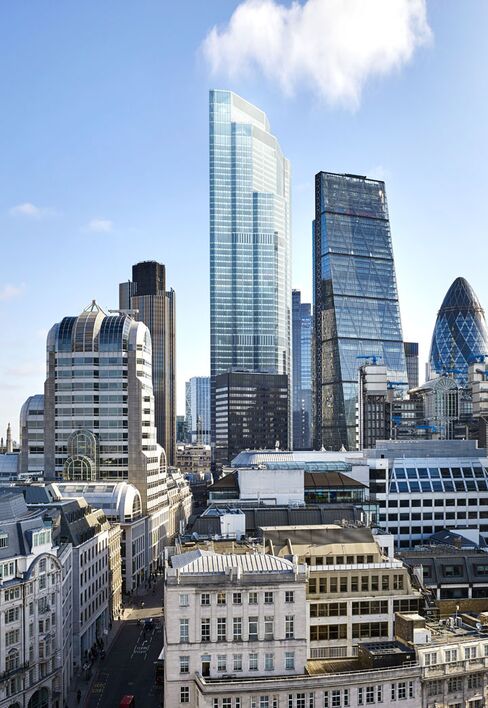 Before it's here, it's on the Bloomberg Terminal.
LEARN MORE