U.S. Tobacco Industry Is Enjoying Return to 'Old Days,' CEO Says
The U.S. tobacco industry is looking more like the "old days," with profits rising and smoker litigation on the decline, Reynolds American Inc. Chief Executive Officer Susan Cameron said.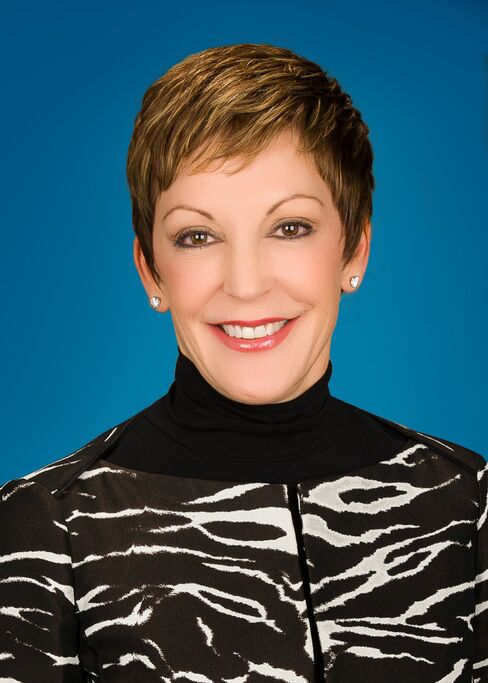 The cigarette maker completed its more than $25 billion purchase of Lorillard Inc. on Friday, making it a stronger No. 2 in the market to Altria Group Inc. That new heft is expected to help increase profit margins and possibly raise retail prices. Recent court decisions also have made it harder for smokers to sue, bringing a tailwind to the industry.
The rosier outlook may make the U.S. more inviting to foreign companies, which have largely steered clear of the nation in recent decades, Cameron said. The U.K.'s Imperial Tobacco Group Plc. is already expanding its presence in the market by buying four of Reynolds's old brands -- part of a regulatory agreement to preserve competition.
"The global tobacco players over time will be more interested in the U.S., just like the old days before it all changed," Cameron said in a phone interview.
Japan Tobacco Inc., based in Tokyo, could target U.S. customers, she said. The same goes for Philip Morris International Inc. and British American Tobacco Plc, which turned away from the U.S. to focus on overseas customers.
Not everything will be as it was, however. The Food and Drug Administration is still testing its relatively new power to regulate tobacco. That uncertainty creates a barrier to entry for some potential investors, such as private equity, Cameron said.
'A Little Scary'
"To the uninitiated, from an unregulated environment, it still looks a little scary," she said.
With traditional flame-lit cigarettes under scrutiny, Reynolds and its competitors are aggressively pursuing alternatives. The company is promoting its Vuse e-cigarette, which delivers nicotine by way of inhaled vapor. And it's developing a line of Revo heat-not-burn cigarettes, which use temperature to release nicotine without any combustion.
For now, integrating Lorillard's Newport cigarettes into Reynolds's sales and distribution network will be a priority, Cameron said. The company, which also sells Camel and Pall Mall smokes, is looking to expand the Newport brand, possibly through product-line extensions.
"As you look out in the next decade, certainly there will be more changes," Cameron said.
Before it's here, it's on the Bloomberg Terminal.
LEARN MORE