Scene Last Night: Dinan, Bok, Studzinski, Stern, Zucker, White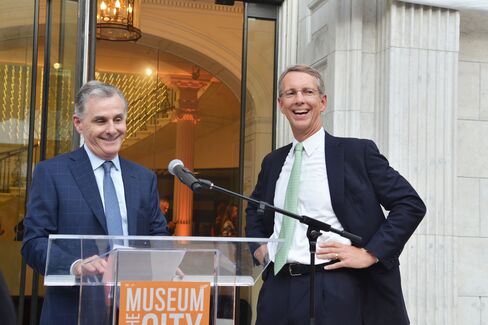 Scott Bok, sweating it out on the terrace of the Museum of the City of New York Thursday night, cooled down a gala audience with the suggestion that Jamie Dinan, a friend since their freshman year at the University of Pennsylvania, endow an air-conditioning unit for the space.
After all, said the chief executive officer of investment bank Greenhill & Co., Dinan's company, York Capital Management, "is having greater success than ours."
"Our firm is doing well," with assets under management of $27 billion, Dinan said in an earlier interview interrupted a few times by waiters serving shrimp cocktail and wine (Dinan chose white).
That said, "it's hard to make money right now in the hedge-fund business," York's CEO said. "There's a lot of nervousness in the markets."
"Asia is good, Europe is good, credit is good," Dinan said, and trading in U.S. equities is difficult. The market "doesn't know whether to fear the Fed or ignore the Fed, fear the Greeks or ignore the Greeks."
The good news: corporate America's confidence in Wall Street as reflected in deals and stock buybacks. "The CEOs see more the glass half full, the hedge-fund guys, I'm not sure."
As for that air conditioner: if it would get more people to the museum, Dinan would probably buy one. He wants the institution to become a "world-class city history museum," like those in London, Singapore and Amsterdam.
Millennial Focus
"New York at its Core," a permanent exhibition devoted to New York, will open in 2016 with two historical wings and one about the future. "It's going to be geared toward millennials," Dinan said. "What should New York look like, what are New York's biggest problems, how do we solve them?"
Back in the hot, muggy present, Bok received the museum's Chairman's Leadership Award. And on that upper Fifth Avenue terrace, the chairman and honoree reminisced about their college days. Dinan said Bok typed his papers for him, and Bok recalled their going into one of "those seedy Times Square liquor stores where everything is caged in" to buy booze. "They were happy to sell to 18-year-olds."
Bok, from a small town in Michigan, and Dinan, from Worcester, Massachusetts, established their careers in New York.
"I can't remember what made me, a guy in his mid-30s with a perfectly good job as a managing director at Morgan Stanley, decide to join a firm that was just starting out," Bok said. "But in doing so I followed a long New York tradition of ambitious individuals leaving established Wall Street firms to try to take advantage of opportunities."
Sea Lions
Dinan said his leadership at the museum was only possible in New York.
"The fact that as a first-generation New Yorker, I can become chairman of an institution that was basically a bastion of the Rockefellers and their friends," Dinan said, "It's not a reflection of me, it's a reflection of New York."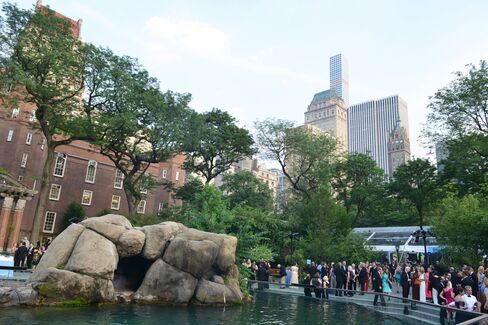 More reasons to love New York were found at the Wildlife Conservation Society gala on Thursday night at Central Park Zoo.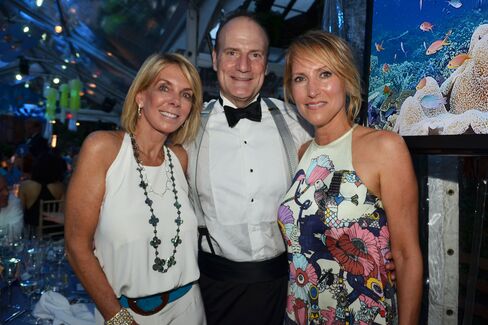 "There are sea lions that way, bears over there, and snow leopards right next to us -- and we're in Manhattan!" said WCS trustee Andrew Tisch.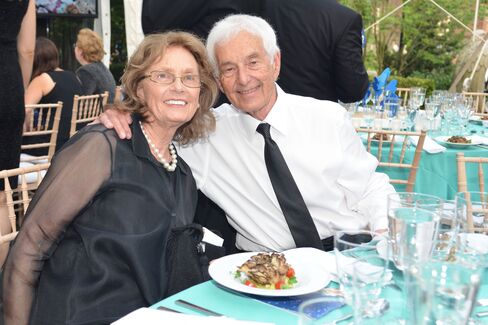 Cristian Samper, the society's CEO, said that he's committed the organization to research marine life in the Hudson Canyon off the coast of New York, which rivals the Grand Canyon in size.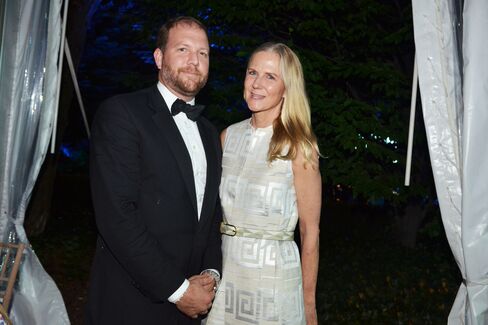 Coney Island
The organization works worldwide and runs zoos in the city as well as the New York Aquarium in Coney Island, where a renovation and expansion is nearing completion. In 2017, a 57,000-square-foot exhibition on ocean wonders and sharks will open.
Trustee Barbara Zucker, who was honored with her husband Donald Zucker, said her dream is to see the aquarium, which overlooks the Atlantic Ocean, become a destination for tourists and locals.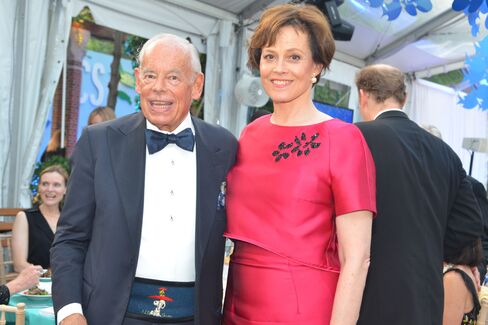 The gala dinner took place in tents labeled "Bay," "Reef" and "Ocean," with little of the cooling effects of a dip in the sea. Those who withstood wilting included John Studzinski of Blackstone Group, actress Sigourney Weaver, billionaire Leonard Stern and Kim White of Moore Capital Management.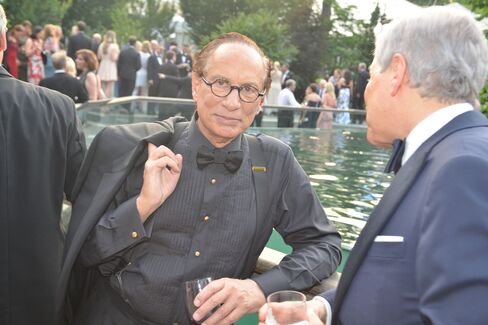 Before it's here, it's on the Bloomberg Terminal.
LEARN MORE