Moldovan Prime Minister Quits After Four Months as Crisis Mounts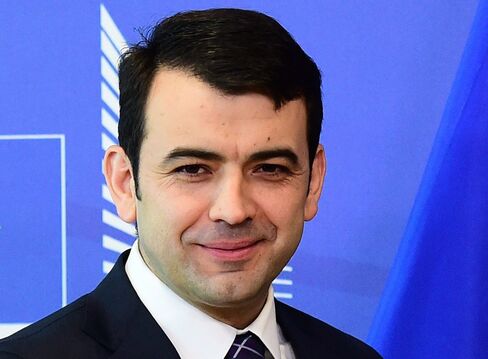 Moldovan Prime Minister Chiril Gaburici quit after an almost four-month tenure that was marked by a mounting financial crisis and days after he sought the ouster of top officials including the head of the central bank.
Gaburici, 38, said he's resigning a day after prosecutors summoned him for questioning on suspicion of forging his diploma. The announcement, which he called "unprecedented," will remove the controversy and allow the public to "focus on the country's real problems," Gaburici said in remarks e-mailed by the government in Chisinau on Friday. He didn't address the accusations that the document wasn't authentic.
The banking industry in Moldova, a former Soviet republic of 3.6 million wedged between Ukraine and Romania, is under severe strain after $1 billion, equivalent to about one-eighth of economic output, was misappropriated from three lenders.
Gaburici, who has warned that Moldova is at risk of default without an accord with the International Monetary Fund, was seeking the ouster of the current heads of the central bank, the Prosecutor General's Office and the national commission for financial markets. A copy of a letter he sent on June 6 to the president, lawmakers and the head of parliament was published on his Facebook page.
Gaburici, who previously worked as the executive director of Azeri phone operator Azercell, threatened to resign if the personnel changes weren't made.
"Moldova is strangled by corruption, the financial system is under siege and several financial institutions are in danger," Gaburici said June 6.
Before it's here, it's on the Bloomberg Terminal.
LEARN MORE