Here's One Labor Market Indicator That's Soaring
This headhunting firm is an under-the-radar read on labor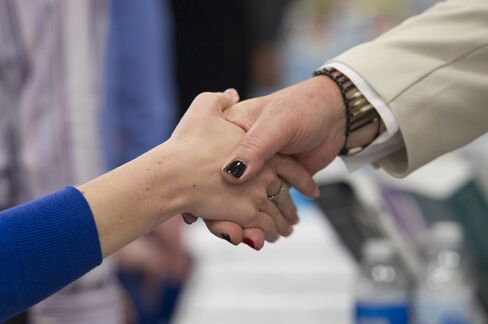 Today, shares of Korn/Ferry International, the world's biggest headhunting firm, are rising after the company reported a 20 percent jump in fourth-quarter earnings.
And its 30 percent rally in the last six months tells you that people with the best credentials—Korn/Ferry's specialty—are doing well.
Last night, the company reported that activity levels picked up—especially in North American executive search, up 10 percent year-over-year.
And, interestingly, its financial-services business—including capital markets and banking—was up 17 percent year-over-year.
Another indicator of (even) better pay on the high end? The company also had more "upticks" than usual, meaning that payouts to individuals were at higher-than-anticipated levels for the position.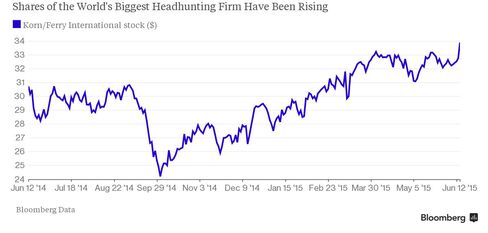 Sidenote: Keep an eye on them. They could be the search firm behind the next big chief executive search (hint: Twitter) or succession plan (hint: 21st Century Fox), though they probably won't reveal it.
Before it's here, it's on the Bloomberg Terminal.
LEARN MORE