Billionaire Rybolovlev's Divorce Settlement Slashed by Court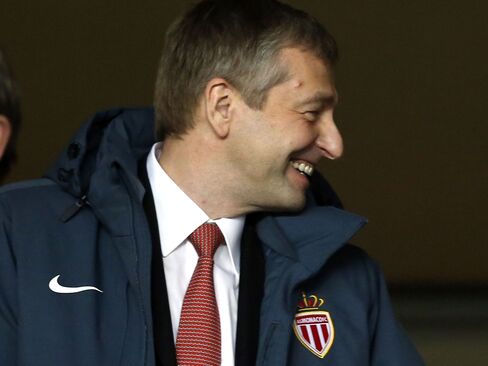 Dmitry Rybolovlev won a Swiss court ruling slashing the amount he owes his ex-wife in a record divorce award from $4.5 billion to just over $600 million.
A Geneva court ordered the Russian billionaire to pay Elena Rybolovleva 565 million Swiss francs, said Geneva courts spokesman Henri Della Casa.
The decision is a victory for Monaco-based Rybolovlev, who was ordered in May 2014 to pay Rybolovleva 4.02 billion Swiss francs, close to half his net worth. Rybolovlev, who owns the AS Monaco football club and made his fortune in the potash industry, had been locked in dispute with his ex-wife since their divorce in 2008.
Rybolovlev more recently made headlines when he filed a complaint against Geneva-based art dealer Yves Bouvier, alleging that Bouvier had misled him in the sale of more than $2 billion worth of art that Rybolovlev bought from the Swiss over the course of a decade. The case is currently under review by the chief prosecutor in Monaco, where Rybolovlev filed the lawsuit.
Rybolovleva will appeal the court's decision, taking the matter to Switzerland's supreme court, her lawyer, Marc Bonnant, said by phone.
"We aren't satisfied with the judgment," Bonnant said. "The difference between the two parties makes a huge discrepancy in the amounts."
Tetiana Bersheda, Rybolovlev's lawyer, said the appellate court recognized trusts created by Rybolovlev before the divorce. The settlement was calculated based on when assets were transfered to the trust and not the gains that followed, she said.
"Mr. Rybolovlev's attorneys have expressed their satisfaction with the outcome of this decision and their confidence in the Federal Court in upholding it," she said.
Before it's here, it's on the Bloomberg Terminal.
LEARN MORE