Lululemon's Founder Moves to Sell Stake After Resolving Feud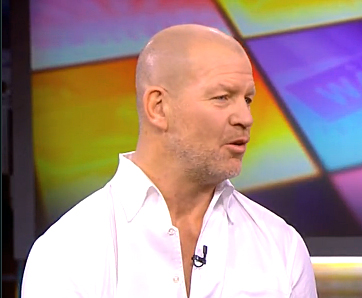 Lululemon Athletic Inc. founder Chip Wilson, a controversial executive who feuded with the board over strategy, is now positioned to sell his stake in the yogawear company.
Lululemon, based in Vancouver, filed a 20.1 million share offering with the U.S. Securities and Exchange Commission, allowing Wilson and his wife to exit their roughly 14 percent stake.
The move follows the settlement of a dispute between Lululemon and Wilson, who had said he was unhappy with the direction the retailer took after he left as chairman. As part of that deal, Wilson agreed not to pursue a buyout of the company for at least a year and to sell half of his stake to private-equity firm Advent International Corp. for about $845 million.
Wilson, who founded Lululemon in 1998, left a day-to-day management role in January 2012. After returning from a sabbatical in Australia in 2013, he complained that the company had lost its way and called for a return to its "core values." Lululemon was reeling from a recall of a popular line of pants, which were too transparent.
The stock offering disclosed Thursday doesn't indicate when Wilson may sell his stake.
No Timing
"The prospectus supplement filed by Lululemon simply enables Chip Wilson to sell his shares in the future, if he chooses to do so, on the same basis as any other stockholder," said Terry Fahn, a spokesman for Wilson. Fahn declined to comment on the founder's plans.
Lululemon shares slipped 1 percent to $66.07 in New York after the stock offering was disclosed. They have gained 18 percent this year.
When he announced plans to leave the board in February, Wilson said he had successfully gotten the company back on track. Wilson said he planned to spend more time on Kit & Ace, a clothing company founded by his wife and son in 2014.
His earlier decision to resign his chairmanship followed an interview on Bloomberg Television in which Wilson said Lululemon's pants "don't work for some women's bodies." He apologized a week later.
Before it's here, it's on the Bloomberg Terminal.
LEARN MORE