Tarullo's Calendar Features Frequent Talks With FSB's Carney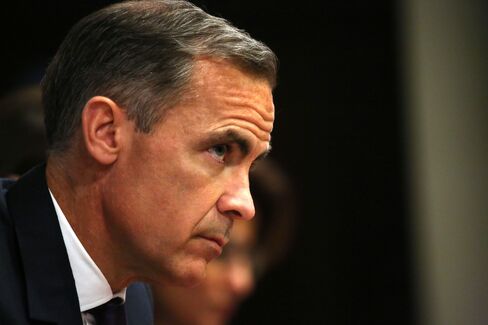 The person appearing most prominently on Federal Reserve Governor Daniel Tarullo's daily appointment schedule is the head of the group trying to revamp global financial rules.
Mark Carney, the Bank of England governor who is also chairman of the Financial Stability Board, spoke with Tarullo at least nine times between late June and early September of last year, a period when the FSB was working on debt rules and calling for an overhaul in foreign-exchange benchmarks. Tarullo is chairman of the FSB's Standing Committee on Supervisory and Regulatory Cooperation.
He and Carney met or spoke at least 17 times last year, according to Tarullo's calendar, which was obtained by Bloomberg News through a Freedom of Information Act request.
He also talked with a variety of bank executives, U.S. officials and lawmakers.
Tarullo met with Goldman Sachs Group Inc. Chief Executive Officer Lloyd Blankfein at the firm's New York offices on Sept. 26, and with JPMorgan Chase & Co. CEO Jamie Dimon and board director Laban Jackson at the Fed's Washington headquarters in July.
The FSB, which makes recommendations to the Group of 20 nations, is also working on guidelines for the regulation of large asset managers. Tarullo said last week at an Institute of International Finance conference in New York that oversight of asset firms should focus on the industry overall rather than individual companies.
Before it's here, it's on the Bloomberg Terminal.
LEARN MORE