Barry Callebaut Picks Unilever's Saint-Affrique as New Chief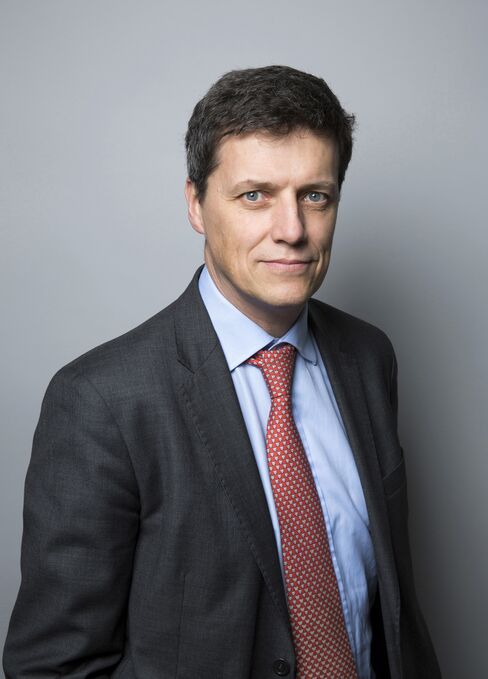 Barry Callebaut AG, the world's biggest maker of bulk chocolate, hired Unilever's head of food as chief executive officer, laying down a marker of its growth ambitions and dealing a new blow to the Magnum ice-cream maker.
Antoine de Saint-Affrique, a 50-year-old French national, will start the job on Oct. 1, Zurich-based Barry Callebaut said in a statement Wednesday. Juergen Steinemann, the current CEO, who announced plans to step down in November, will become vice chairman.
"We were hoping for someone from the consumer-goods industry, but didn't expect such a top shot," said Jean-Philippe Bertschy, an analyst at Bank Vontobel AG in Zurich. "It's a clear signal that Barry will intensify its marketing activities with customers, especially in gourmet and specialties."
The chocolate producer, whose clients include Nestle SA and Hershey Co., plans to focus investment on emerging markets and has said it plans further acquisitions to bolster its gourmet business, which supplies pastry chefs, bakers and restaurants. Barry Callebaut shares rose as much as 0.9 percent.
Unilever has lost several executives lately. Three weeks ago, the Anglo-Dutch maker of Axe deodorants announced the resignation of Chief Financial Officer Jean-Marc Huet. Dave Lewis left his job as president of Unilever's personal-care unit to become CEO of Tesco Plc, the U.K.'s biggest supermarket chain, last year. Michel Dallemagne, the head of Unilever's hair-care business, quit to become CEO of Finnish cosmetics maker Lumene Oy a month ago.
Unilever shares fell as much as 0.7 percent in Amsterdam.
Unilever Foods
As head of Unilever Foods, De Saint-Affrique jettisoned brands such as Ragu and Bertolli and refocused the business on emerging markets. It's now the company's most profitable division. Unilever Foods accounts for about 25 percent of the Unilever's total sales, and makes up about 45 percent of its operating profit, Vontobel's Bertschy estimates.
Unilever's developed-market spreads business, which includes Flora margarine and I Can't Believe It's Not Butter! and has been suffering from declining demand, is being separated into a standalone unit this year. That has spurred speculation that CEO Paul Polman may sell the unit.
"The move also shows that Polman is reviewing the food portfolio and all options are on the plate," said Alain Oberhuber, an analyst at MainFirst in Zurich. "De Saint-Affrique was in charge of areas in foods, such as dressing and spreads, that are probably up for disposal."
De Saint-Affrique joined Unilever in 1989, and gained experience in oral care, beauty and health care. In his latest role as president of Unilever Foods, he was also overseeing the company's foodservice division and the newly formed baking, cooking and spreading unit. Barry Callebaut supplies the chocolate for Unilever's Magnum and Ben & Jerry's ice cream brands.
Amanda Sourry, head of Unilever's hair-care business, will become president of foods, the company said.
Before it's here, it's on the Bloomberg Terminal.
LEARN MORE