Some Financial Heavyweights Just Invested in a Trading Platform Linked to Bitcoin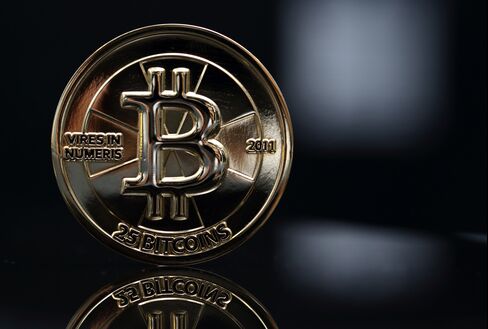 Symbiont, which plans to use bitcoin's underlying technology to make it quicker and cheaper to transfer assets between buyers and sellers, has won the backing of several financial industry heavyweights.
The company, according to a statement Tuesday, has raised $1.25 million from a group including former New York Stock Exchange chief Duncan Niederauer, former Citadel LLC executive Matt Andresen, and two co-founders of high-frequency trading firm Getco LLC, Dan Tierney and Stephen Schuler.
Symbiont wants to sharply reduce the time it takes for most trades to settle, thereby reducing the need for a bank or investor to have its own money tied up in back-office operations. This use of blockchain, a ledger-like technology that underpins the digital currency called bitcoin, could give buyers and sellers almost instant confirmation their trades went through while also creating an indefinite and immutable record of the transaction.
"The blockchain not only has the potential to democratize markets, but to drive down the cost of doing business across all sectors," Mark Smith, co-founder and chief executive officer of Symbiont, said in the statement. "This is a once-in-a-generation opportunity to leverage this previously unimaginable technology."
Wall Street is abuzz with the potentially transformative way blockchain could overhaul derivatives, bonds, loans and other asset classes. Other firms investigating finance-related uses of blockchain include Digital Asset Holdings LLC, headed by former JPMorgan Chase & Co. banker Blythe Masters; Nasdaq OMX Group Inc.; and the New York Stock Exchange.
Bridging Gaps
"Symbiont is bridging the gap between Wall Street and the emerging blockchain ecosystem," Niederauer, once the CEO of NYSE Euronext, said in the statement. "It's an exciting, timely and much-needed development for the long-term health of the markets." In March, Niederauer became an advisory director at Tera Group Inc., which last year began a bitcoin derivatives exchange and spot price index.
Tierney and Schuler, who founded Getco in 1999, are invested in Symbiont through Wicklow Capital, according to the statement. Symbiont, which in biology refers to either of two organisms that live in symbiosis with each other, also got an investment from Andresen, a co-owner of quantitative trading firm Headlands Technologies LLC and former co-CEO of Citadel's market-making business. The individual invested amounts weren't disclosed.
The investment is expected to close in the third quarter, the company said.
Before it's here, it's on the Bloomberg Terminal.
LEARN MORE