Roche Partner AC Immune Weighs IPO or Sale on Alzheimer's Trial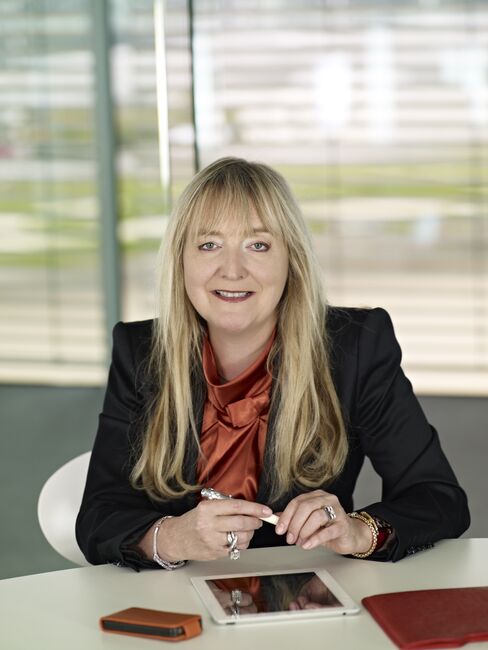 AC Immune, the Swiss developer of an experimental Alzheimer's treatment licensed to Roche Holding AG, will consider an initial public offering or a sale once the drug enters late-stage trials.
AC Immune, backed by German billionaire Dietmar Hopp, has been contacted by "many" companies interested in its portfolio of drugs, vaccines and diagnostics for Alzheimer's, Chief Executive Officer Andrea Pfeifer said in an interview. It expects to know soon whether Roche will move crenezumab, its most advanced therapy, into final studies.
"That's our dream, that's what we've worked for for 10 years," said Pfeifer, who co-founded AC Immune. Reaching the final trial stage is "particularly important" for considering an IPO, she said. "At the same time, if a perfect deal comes on the table, we will definitely look into it."
Crenezumab, an antibody that targets the amyloid beta protein that accumulates in the brains of Alzheimer's patients, had mixed results in a mid-stage study last year. The trial missed its main goals, but the treatment showed promise in people with mild Alzheimer's.
Crenezumab's prospects were buoyed in March, when a similar drug from Biogen Inc. reduced cognitive decline. That supported a long-held hypothesis that targeting amyloid beta -- also known as Abeta -- is crucial to tackling Alzheimer's. The theory was in question after a string of failed studies.
Method Justified
"Before last year when I went out I heard so many times, 'Abeta is not working,'" Pfeifer said. "Now I don't have to justify."
Early results for crenezumab also show it may be safer than other Alzheimer's drugs being developed by Roche and Biogen. That has encouraged Basel, Switzerland-based Roche to experiment with higher doses, with a view to moving the drug into late-stage studies, said Paulo Fontoura, Roche's head of neuroscience clinical development.
"We see crenezumab as having the possibility of being a very effective molecule with a very different safety profile," Fontoura said in an interview.
Safety is one reason the U.S. National Institutes of Health selected crenezumab for a trial among a Colombian group with a genetic trait that causes early-onset Alzheimer's.
AC Immune's main backer is Hopp, a co-founder of SAP SE, the world's largest maker of business-management software. Since stepping down as chairman in 2003, he has invested in biotech companies through his Dievini investment vehicle. AC Immune declined to comment on the potential value of an IPO or sale.
Pfeifer, a trained toxicologist and pharmacist, was head of global research at Nestle SA, where she also started a life sciences corporate venture fund. Pfeifer was approached by a group of scientists including Nobel Prize winner Jean-Marie Lehn, who were looking for investment in their nascent technology. Seeing its potential for Alzheimer's, Pfeifer quit Nestle to start AC Immune.
Crenezumab isn't the only arrow in AC Immune's quiver.
The company has a deal with Johnson & Johnson's Janssen unit on a therapeutic vaccine designed to marshal the body's immune system against Alzheimer's. Last year it signed an agreement with India's Piramal Enterprises Ltd. to develop a test that would detect the disease before it advances too far, giving treatments a greater chance of success.
Before it's here, it's on the Bloomberg Terminal.
LEARN MORE