KKR-Backed SMCP to Boost Hong Kong Shops as Coach, Prada Suffer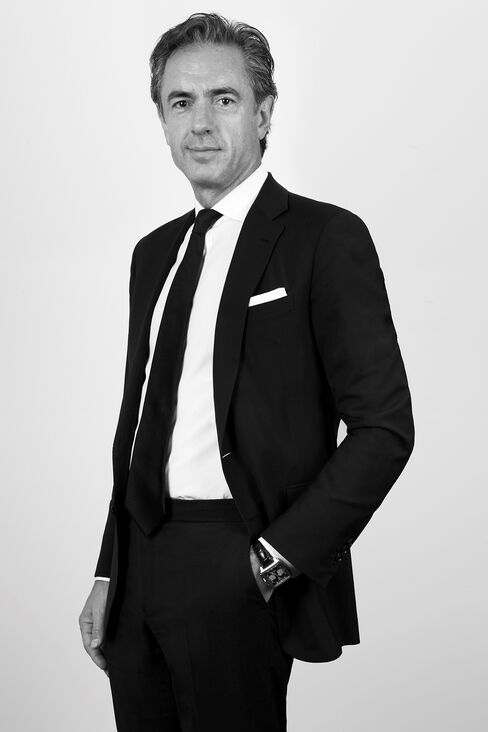 Groupe SMCP, which sells fashion brands from Paris, is expanding its chain in Hong Kong amid confidence its brand of affordable luxury will attract shoppers despite the city's slumping retail market.
SMCP, 70 percent-owned by KKR & Co., is planning to open as many as five new outlets in the Hong Kong over the next year, adding to its existing eight as brands including Burberry Group Plc and Prada SpA reconsider their strategies in the city. Hong Kong's retail sales fell 2.2 percent in April, a second straight month of decline as China's austerity campaign curbed spending.
The company's Hong Kong-based stores "are seeing an incredible demand for the products," SMCP Chief Executive Officer Daniel Lalonde said in an interview at a hotel near the city's Central financial and shopping district. "The Chinese consumers love the brands -- they like the fit."
The chain, which sells fashion labels Sandro, Maje, and Claudie Pierlot and targets "modern and elegant women," will also double its outlets in Macau to four in the coming months and look for opportunities to expand in mainland China, said Lalonde, who joined the French retailer from Ralph Lauren Corp. last year.
Same-store sales in the Greater China region rose in the high double digits in 2014 compared to a year earlier, Lalonde said, with the first few months of 2015 in line with last year. SMCP's first point of sales in Asia opened in Hong Kong in 2012, according to its website.
Middle Class Affluence
Products such as SMCP's that categorize themselves as "accessible luxury" are enjoying support from a Chinese middle class that is becoming wealthier and more interested in higher quality brands, said Catherine Lim, a retail analyst at Bloomberg Intelligence.
Middle class consumers have been relatively unscathed by Beijing's anti-graft campaign and "will remain a key support for consumption growth in China," said Lim. "Such affluence is driving greater demand for quality products to which Chinese consumers are willing to pay premium prices for."
The proportion of Chinese households with annual disposable income above $15,000 is forecast to rise to 41 percent in 2019 from 30 percent last year, according to Bloomberg Intelligence, citing Euromonitor data.
Clampdown on Extravagance
Sales of luxury goods in Hong Kong have slumped amid a clampdown on extravagance and corruption in mainland China and as wealthy tourists choose other holiday destinations. Burberry and Prada are reconsidering their strategy in the city, including looking at property and staffing costs.
Handbag maker Coach Inc. sees "deteriorating conditions" in Hong Kong and Macau, Chief Financial Officer Jane Nielsen said on a conference call with analysts in April. Chinese tourist spending increased in Japan and Europe, she said.
Chinese customers make up about 10 percent of SMCP's sales globally, with an increase in mainland tourists buying from their stores in Europe since the beginning of the year, said Lalonde.
He said he isn't fazed by the bleak commentary from other Hong Kong-based retailers given the company's positioning as an accessible luxury brand.
"This is what I read and what I'm told -- we haven't been able to see that at all," said Lalonde at the Upper House hotel's 49th floor lounge, overlooking shops whose rents are the second-priciest in the world after Manhattan. "We've seen very strong sales in all our stores that have been here more than two and a half years."
Before it's here, it's on the Bloomberg Terminal.
LEARN MORE