HSBC Targets Savings of as Much as $5 Billion; Selling Turkey and Brazil Units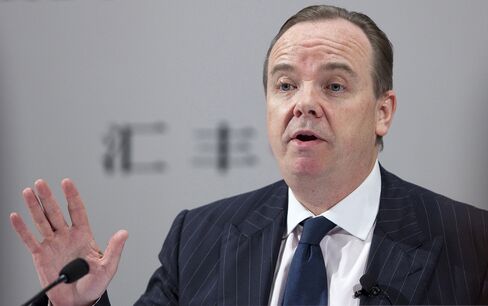 HSBC Holdings Plc said it will target annual cost savings of as much as $5 billion by 2017 in a statement that drew criticism for being short on specifics.
Europe's largest bank will aim for reductions of $4.5 billion to $5 billion and sell businesses in Turkey and Brazil, according to a statement on Tuesday. At the same time, achieving those savings may cost $4 billion to $5 billion over that period, the company said.
HSBC will step up investment in Asia, expanding asset management and insurance and focusing on places including China's Pearl River Delta, the company said. Chief Executive Officer Stuart Gulliver, 56, is under pressure to reverse profit declines and shrink assets after a year that saw HSBC fined for manipulating currency markets and embroiled in a scandal over tax avoidance at its Swiss unit.
The statement was short on "concrete steps," said Jim Antos, an analyst at Mizuho Securities Asia Ltd. in Hong Kong, who called it "an opportunity missed to restore investor confidence."
HSBC plans to reduce risk-weighted assets by about $290 billion and will target a return on equity of more than 10 percent by 2017, the company said. The statement didn't give any numbers for job cuts. Now domiciled in the U.K., HSBC will complete a headquarters review by year-end, it said.
In February, Gulliver pledged that underperforming units would face "extreme solutions" after full-year earnings fell 17 percent and the lender scrapped four-year-old profitability targets, citing a tougher regulatory environment. With regulators stepping up scrutiny, HSBC is spending billions of dollars to toughen internal controls.
"Investors want more concrete answers," Ronald Wan, chief executive at Partners Capital International Ltd., said in Hong Kong. "They didn't address the issues in detail."
Before it's here, it's on the Bloomberg Terminal.
LEARN MORE