Hedge Fund Titans Bacon, Robertson Back New Manager Axar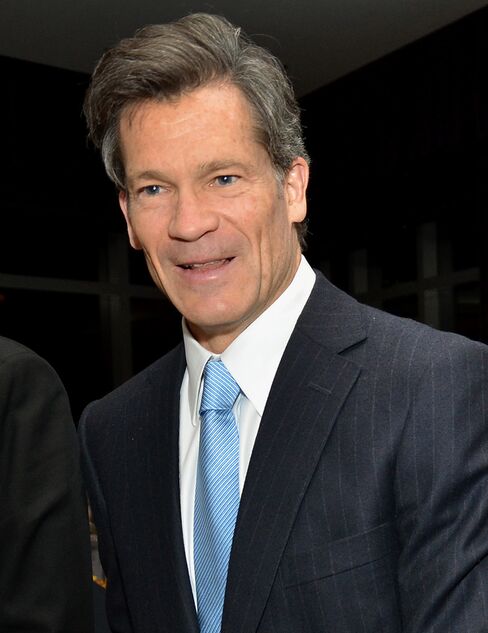 Andrew Axelrod, a former managing director at Mount Kellett Capital Management, is starting his own hedge fund firm with backing from billionaires Louis Moore Bacon and Julian Robertson.
The family offices of Bacon, who founded Moore Capital Management, and Robertson, of Tiger Management, will invest a combined $200 million with Axar Capital Management, said a person briefed on the matter. The two investors will also receive an economic interest in the firm's profits, said the person, who asked not to be identified because the information isn't public.
Axelrod, 32, will focus on corporate events such as mergers, bankruptcies and spinoffs in his New York-based Axar, which is expected to start trading in the third quarter with about $500 million. Investors have been looking to the next generation of hedge fund talent as the industry on average trailed the broader stock market.
Dan Gagnier, a spokesman for Axelrod with Sard Verbinnen & Co., declined to comment on his plans. Gil Caffray, the chief investment officer at Tiger Management, and Shannon Silver, an external spokeswoman for Bacon, confirmed that the family offices were investing in Axar but declined to comment further.
Seed Capital
Both Bacon and Robertson have previously provided capital to managers opening their own businesses. Bacon has invested his personal and partner money in macro managers that have worked at Moore. Robertson's investments in startups are known as "Tiger seeds." Those that worked for Tiger are termed "cubs."
Axelrod left Mount Kellett in March after six years. Before joining Mount Kellett in 2009, he was an analyst at KKR & Co. from 2007 to 2009, and before that an investment banking analyst at Goldman Sachs Group Inc.
Mount Kellett, a $5 billion firm led by Mark McGoldrick, last month announced a deal with Fortress Investment Group LLC to share management of its funds. Axelrod left before the transaction was negotiated and played no role in the energy and Asia-related investments that prompted Mount Kellett to seek the partnership, according to the person.
Axar's team includes Timothy Parrott, who was a managing director at Lyxor Asset Management's investment solutions unit from 2007 to 2012. Parrott, who is president of Axar, most recently held the same title at Tactica Capital Management, a long-short equity fund he co-founded. He oversees a team of three operations professionals, the person said.
Before it's here, it's on the Bloomberg Terminal.
LEARN MORE