The redesigned black rooster logo on Chianti Classico wines is bigger than ever and strutting its stuff. No longer content to peddle delicious, affordable reds, winemakers in this well-known zone in the heart of Tuscany are aiming for the higher-spending luxury market with a new designation: Gran Selezione.
But is this controversial new category top-tier or mostly hype? When it comes to price hikes, I'm always a skeptic. And as so often happens with Italian wine, controversy and confusion reign.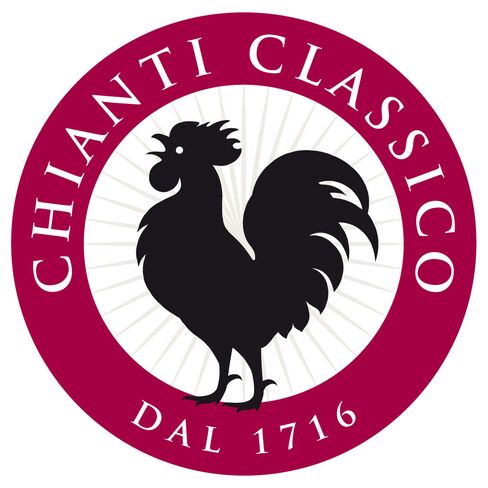 Straw-Bottle Beginnings
If you've been using the name Chianti as a generic catch-all, stop now.
Chianti Classico is a specific geographic sub-region (roughly between Florence and Siena) that's long been identified as a top spot for sangiovese grapes. The Chianti plonk in bargain bins comes from a million-acre surrounding area.
In Chianti Classico, producers have been working for decades to get rid of the lingering downscale image from Chianti's early days in the U.S. Back then, the acidic reds were quintessential red-sauce joint fodder, coming in straw-wrapped bottles that were served on tables covered with red-checked cloths. Empty bottles were in hot demand as dorm room candleholders.
The fanfare launch of the designation Gran Selezione, by the local consortium, heralded a quality level above the previous top category, Riserva—itself is a longer-aged version (24 months) of the normale Chianti Classico (as low as 12 months).
Gran Selezione wines require even more aging (30 months), must come from a single vineyard or an estate's best vineyards, and pass a panel tasting of experts. They're cast as a winery's very best. And—surprise, surprise—where most Riservas sell for $20 to $35, the Gran Selezione wines sell for as much as $200. In 2015, 89 wines were approved. Eventually the category will make up about 10 percent of the zone's 35-million-bottle annual production.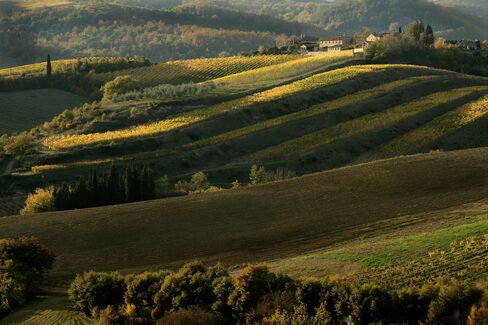 Super-Premium Ambitions
Classico producers no doubt created the Gran Selezione category partly to further distinguish their region, as well as to include, in the super-premium market, such Tuscan reds as highly collectible Brunello di Montalcinos and super-Tuscans like Ornellaia.
Spoiler alert: Some are excellent—see tasting notes below—but I have plenty of caveats. Gran Selezione turns out to mean different things to different wineries.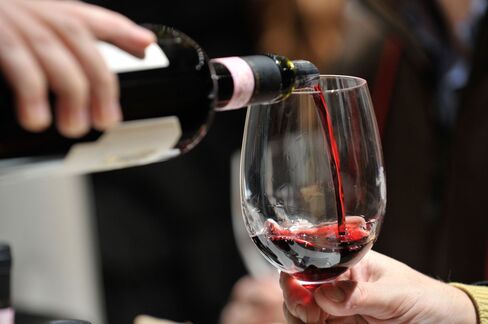 For some,—not all—winemakers, it's their top wine. Others, such as Castello di Ama, are releasing more than one Gran Selezione. Some bottles come from single vineyards, while big producers are blending from vineyards in different villages. Some Gran Selezione seems to be made from the ripest grapes lashed with lots of new oak. In taste, they range from bright and tight to big, concentrated Brunello wannabes.
Still with me? If you're confused, you're not alone. Such small exceptional producers as Querciabella and Isole e Olena are opting out of the category altogether, frustrated that regulations don't focus more on classifying the best vineyards and villages. Others are essentially just rebranding and up-selling an existing label already in their lineup as a "new" category wine. For example, Fontodi's Vigna del Sorbo used to be the winery's luscious, single-vineyard Riserva; starting with the 2010 vintage, it has been aged longer and relabeled Gran Selezione.
My take is to consider Gran Selezione a work in progress.
I've long been a fan of Chianti Classicos from the best estates. The basic level wines are fresh, juicy, medium-bodied reds with bright notes of sour cherries, while the Riservas are deeper, more complex. All go amazingly well with all kinds of food. The mostly richer Gran Selezione wines would be best-suited with thick, grilled steaks.
In the excellent 2010 vintage, a number of estates made standouts. Still, I hope prices don't go much higher.
Chianti Classico Gran Selezione Bottle Buying Guide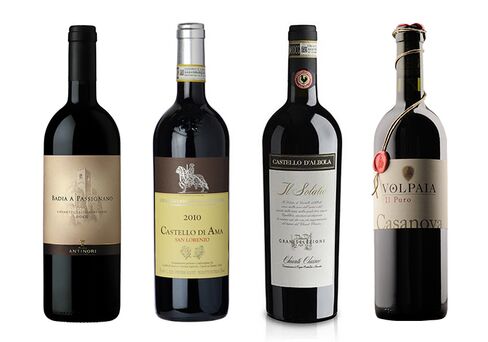 2010 Castello di Volpaia Il Puro ($159)
Only 200 bottles were made of this fragrant, glossy wine with a very complex, earthy character. It's from the organic Casanova vineyard at 1,500-foot elevation.
2010 Fontodi Vigna del Sorbo ($85)
Dense and velvety, this rich red with aromas of violets is all black cherries, pepper and licorice. It contains some cabernet sauvignon.
2010 Castello d'Albola Il Solatio ($65)
This estate has some of the zone's highest vineyards. Fresh, bright, with deep, spicy, cherry flavors, it's way, way better than the winery's Riserva.
2010 Castello di Ama Vigneto San Lorenzo ($50–$70)
Complex and plush-textured, it has notes of smoke and licorice. In 2011, there are two additional, more expensive Gran Selezione wines from single vineyards.
2010 Tolaini Montebello Vigneto #7 ($50)
Smoky and earthy with a velvety texture, this is from an organic vineyard and used to be the winery's Riserva.
2009 Marchesi Antinori Badia a Passignano ($35–$50)
Ripe, concentrated, and with dried cherry notes, this balanced, polished wine used to be a special Riserva; the 2010 should be even better.
2011 Bibbiano Vigna del Capannino ($35)
The bargain. Intense and fruity, with savory dried-herb and cherry flavors and lots of tannin, it's from an organic single vineyard and was previously a special Riserva.
UPDATE: Clarifies how wineries are re-branding special Riserva labels into Gran Selezione. Previously we implied they might be merely upgrading current stock without changing the wine itself.
Before it's here, it's on the Bloomberg Terminal.
LEARN MORE