Brazil Soccer Head Says He Won't Step Down Even With FIFA Probe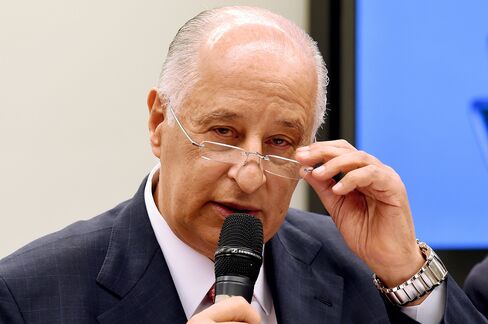 The president of Brazil's soccer federation, Marco Polo Del Nero, said he doesn't plan to step down amid a probe that has included corruption charges against FIFA officials.
Del Nero said during a speech in the country's lower house Tuesday that he will remain at his post until 2019 because "only the ones who did something wrong need to step down."
Del Nero said he isn't among the people being investigated, and that he has provided Brazilian authorities with requested documents.
The scandal forced FIFA President Sepp Blatter to announce June 2 that he would step down as soon as a replacement could be elected. Blatter won a fifth term four days earlier.
Seven FIFA officials were among 14 people charged by U.S. prosecutors in a racketeering and bribery indictment. One of those arrested in Switzerland was Jose Maria Marin, a former president of Brazil's soccer federation, whom Del Nero described as "an old friend."
The U.S. Internal Revenue Service joined the Federal Bureau of Investigation and U.S. prosecutors in Brooklyn, New York, in building a case alleging sports-marketing executives paid more than $150 million in bribes and kickbacks over 24 years for media and marketing rights to soccer tournaments.
Before it's here, it's on the Bloomberg Terminal.
LEARN MORE