Barclays Wins Dewey Loan Case Against Michael Jackson Lawyer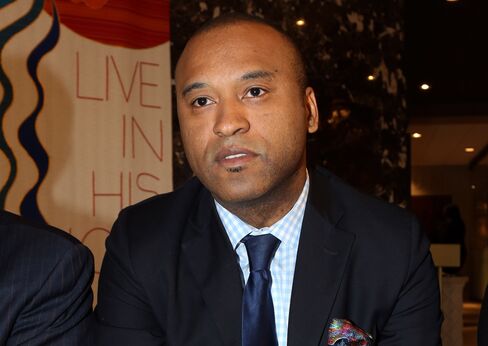 Barclays Plc won a London court case seeking repayment of a $540,000 loan to a former partner at collapsed law firm Dewey & LeBoeuf LLP.
The bank lent money to Londell McMillan in 2010 so he could contribute capital along with the other partners in the firm. Dewey filed for bankruptcy protection two years later and Barclays called in loans made to about 220 partners totaling about $56 million.
McMillan, an entertainment attorney who has represented Michael Jackson, Prince and Stevie Wonder, argued the loan was for the firm's benefit. Judge Andrew Popplewell disagreed.
McMillan was "at times unwilling to accept what was plain on the face of documents and seemed to me to have convinced himself of a version of events which was inconsistent with the contemporaneous record," Judge Popplewell said in a written ruling.
McMillan said in an e-mailed statement that the ruling was unjust. "I never received loan proceeds from Barclays and my capital was paid in full," he said. "I look forward to defending myself in the United States."
Dewey, the product of a 2007 merger between Dewey Ballantine and LeBoeuf, Lamb, Greene & MacRae, fell apart weeks after ousting ex-chairman Steven Davis in April 2012 and watching virtually all its partners leave for competitors.
Three other ex-partners sued by Barclays settled their cases before or during the trial.
"The vast majority of partners have repaid the sums owed already," Barclays spokesman Tom Sullivan said. "Barclays will continue to robustly pursue those partners whose loans remain outstanding."
Before it's here, it's on the Bloomberg Terminal.
LEARN MORE