Sweden's State Bank SBAB Clamps Down on Debt as FSA Faulted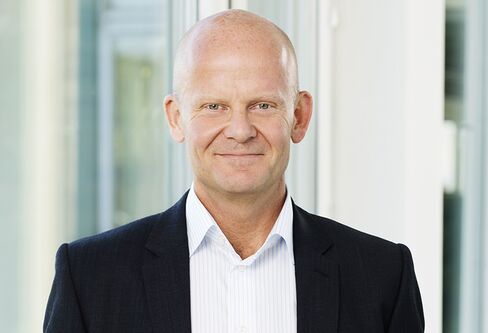 Sweden's state-owned mortgage bank, SBAB, will tighten its lending criteria amid fears an overheated property market may develop into an outright bubble.
The bank, which provides about 7 percent of Sweden's home loans, intends to limit how much households can borrow relative to their income, Chief Executive Officer Klas Danielsson said in a telephone interview on Monday. The loan-to-income ratio will be set somewhere between five and seven, he said. Other measures are also being discussed by the bank, said the CEO.
But one model SBAB doesn't agree with is a plan put forward by the financial regulator that would impose amortization requirements, Danielsson said. Though the watchdog suffered a blow when a Swedish court said it lacked the legal basis to move ahead, lawmakers have signaled they may provide legislation to help it enforce an amortization rule.
"We're currently evaluating our credit-assessment rules as we focus on responsible credit-provision," Danielsson said. Forcing households to pay down debt faster, as in the model proposed by the FSA, is "inflexible and creates additional lock-up effects in the housing market" that risk hurting supply, he said.
"And that is a big problem," Danielsson said. "We need a bigger supply of homes, more construction and better movement."
Legislation that makes households reluctant to move is "dangerous," he said. "It's better to take all other possible measures to damp indebtedness and boost supply and movement in the market."
Asset Prices
Other banks back the regulator's amortization proposal. Swedbank AB, Sweden's biggest mortgage lender, said on April 28 "it's unfortunate" the plan was withdrawn. The bank will "continue to recommend that our customers amortize their mortgages down to a 50 percent loan-to-value ratio."
SBAB's comments mark a new round of friction in a debate that has dominated Sweden's real estate market for several years. Property prices have soared in recent years amid a lack of housing and record-low interest rates. Asset prices are now at a level where they pose a risk, Danielsson said.
"Prices for bonds, equities and properties have increased significantly for many years and I don't think that that is sustainable," he said. Asked whether the development could turn into a bubble, Danielsson said "I believe that we're on the way there, that there is such a risk, yes."
In a report on Tuesday, the regulator said an indicator measuring house values relative to incomes shows prices now exceed their long-term trend by 25 percent, compared with 15 percent a year ago. The risk of a decline in housing prices has "increased somewhat" in the past six months, it said.
Before it's here, it's on the Bloomberg Terminal.
LEARN MORE