Geek Shortage Stymies Israel's Tech Boom
The country known as `Start-Up Nation' now has a computer-scientist shortage
Israel's technology miracle is threatened by a dearth of people in the very professions that made it happen: engineers and computer scientists.
Companies such as the U.S. units of SanDisk and Broadcom say finding qualified workers is one of their biggest problems. And the shortage may worsen as fewer students sign up for the most advanced math classes, the building block for tech careers. This in an economy whose health depends on exports—about one-third of them from technology companies.
"Filling job openings is one of my top problems,'' says Shahar Bar-Or, Israel site manager for SanDisk, a data-storage chip company. "We don't leave any stone unturned.''
It's not exactly the image of Israel depicted in the 2009 book Start-Up Nation, which described how the country was able to produce more tech startups per capita than any other nation. By 2014, about 250 multinational companies had set up development centers throughout Israel, and 5,000 new companies had been born.
Now 10,000 engineers are needed on top of the current 20,000 to ensure that the sector can grow, says Yoav Chelouche, co-chairman of Israel Advanced Technology Industries, an umbrella association. There weren't enough qualified software developers to fill all job openings in 2013 and 2014, the Central Bureau of Statistics says, and engineers were in short supply for five out of eight quarters in the same period.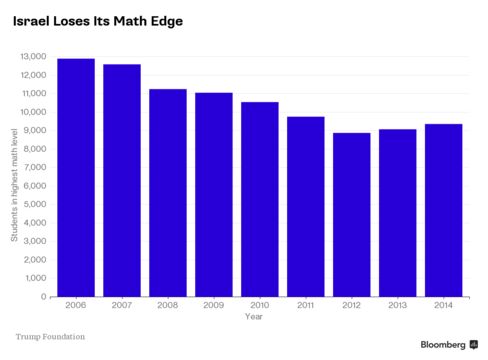 To emphasize the issue, new Education Minister Naftali Bennett made his first public appearance last month at a sixth-grade math class in a Tel Aviv suburb.
"We are losing the future brains of the state of Israel,'' said Bennett, an entrepreneur whose software company sold for $145 million. "These are the future entrepreneurs, the developers of the next Iron Dome, who will never come to be.'' The antimissile system deflected hundreds of rockets launched from the Gaza Strip by shooting them down in midair.
One explanation for the shortage: Engineers who emigrated from the former Soviet Union in the 1990s are retiring. "We don't truly appreciate that immigration,'' says Adam Fisher, a partner at Bessemer Venture Partners. "Without that I'm not sure we would be `Start-Up Nation'.''
Meanwhile, fewer of Israel's youth are choosing to study advanced math, and there's no increase in those studying advanced science, in part put off by the level of difficulty that could bring down overall grades. The number of high school students matriculating in advanced math dropped by a quarter from 2006, to 9,350 in 2014, according to the Trump Foundation, dedicated to improving education in Israel.
Israeli math and science students remain below average on tests given in 65 countries or economies by the Organization for Economic Cooperation & Development. While the country's math ranking didn't improve in the latest 2012 testing, the overall score did rise slightly. The proportion of students enrolling in advanced math also increased somewhat in 2013 and 2014.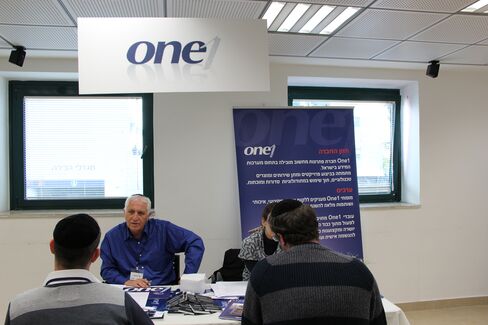 Shlomo Markel, Israel-based vice president of wireless chipmaker Broadcom, says the impact of the declining number of high school students in science, technology, engineering, and mathematics (STEM) was especially telling in Israel, where technology is expected to contribute more to exports than to any other sector.
"The difference between Israel and other countries is that in Israel, the only resource we have is human capital,'' he says.
High technology in 2014 accounted for 42 percent of the $46.8 billion in manufacturing exports last year.
Almost a year ago, when Bennett was minister of economy, a ministerial committee drew up a program to increase skilled manpower for the industry. Its plan includes recruiting more Israeli Arabs into the industry, training ultra-Orthodox men and women, luring Israeli engineers abroad to return home, and making it easier for non-Israelis to get work visas.
It must be approved by the new cabinet and could be passed later this year. Some parts are in place: About 300 academics were persuaded to return to Israel last year out of 4,300 who registered as willing to do so.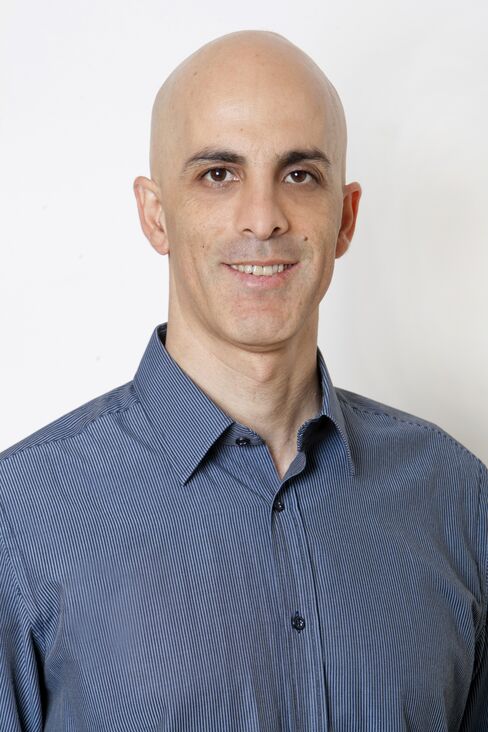 "We are now working to see how to take the ideas and put them into practice with the new government,'' says Michal Tzuk, senior deputy director general at the Ministry of Economy.
To cope with the shortage in the meantime, SanDisk moved 19 jobs abroad in 2013, 20 percent of the job openings that year, after failing to find appropriately trained staff in Israel, Bar-Or says. Now the company is slowing down existing programs for lack of employees.
The shortage hits startups as well. Bessemer's Fisher says Israeli companies run out of staff potential once they've grown to about 300 people. Wix.com, a company that provides free online tools to build websites, opened branches in Lithuania, Ukraine, and San Francisco.
"We will truly be a `Start-Up Nation' when we encourage people to come and create companies here,'' Fisher says. "I don't think we will ever be able to produce as many engineers as the country needs.''
Before it's here, it's on the Bloomberg Terminal.
LEARN MORE