Government Expands Debt Relief to 15,000 More Corinthian Students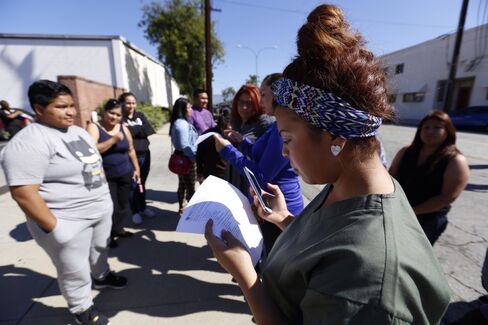 The U.S. Education Department said it could offer debt relief for more students of Corinthian Colleges Inc., the for-profit career-college chain that closed in April and declared bankruptcy last month.
Students may be eligible for refunds if they attended a Corinthian school as of June 2014, when the department began limiting federal aid to the company. Typically, when a college shuts, students who attended within the previous 120 days are eligible for refunds.
"You have to be made of stone not to feel for these students," Education Secretary Arne Duncan said Monday on a call with reporters. "A lot of them ended up with huge debts and a degree that meant little to employers, if they got a degree at all."
Former students of Corinthian, which operated Everest, WyoTech and Heald colleges, have mounted protests at being saddled with debt for worthless degrees. Corinthian agreed last July to sell or close its 107 campuses, in the biggest shutdown in U.S. higher education. In November, it agreed to sell about half its campuses to Education Credit Management Corp., a nonprofit organization specializing in student debt collection.
Corinthian has said it offered a valuable education and denies the government's allegations of misrepresenting the value of its degrees.
Under the new provision, about 15,000 former students may be able to apply for refunds, Under Secretary Ted Mitchell said on the call. Students who transferred to other schools or whose campuses weren't sold aren't eligible for the discharge affecting closed schools.
In April, the department said the closure may cost taxpayers about $214 million in canceled loans. Today's announcement widens the student pool for potential refunds by expanding eligibility by almost a year.
In addition, the department is making it easier for students who claim they were misled. Before, all students had to make their cases individually; now the department will approve discharges in groups. So far, it has received about 1,400 so-called "borrower defense" claims. The department said students in many programs at Heald business schools were misled between 2010 and 2015 and hold $542 million in loans.
While the department didn't say how much it now expects to pay in refunds, it said the total amount borrowed by Corinthian students from 2010 is $3.5 billion.
Duncan said Monday's action won't be the "last domino to fall" in addressing the for-profit college industry.
Before it's here, it's on the Bloomberg Terminal.
LEARN MORE