BBA's Rookie Libor Boss Didn't 'Recognize' Rigging Warnings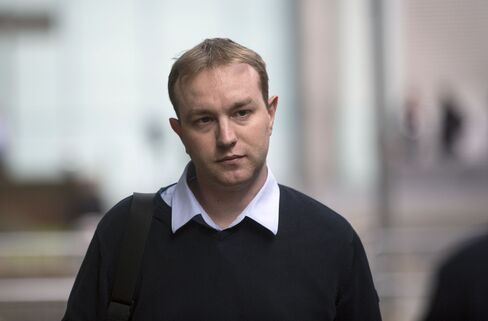 The British Bankers' Association's director of Libor overlooked repeated warnings that the rate was being manipulated by banks to suit derivatives positions as far back as 2005 because he didn't "recognize" what he was being told.
The BBA's John Ewan was told that summer by Credit Suisse Group AG and HSBC Holdings Plc that some banks were setting the rate to boost the profitability of trading bets rather than reporting actual borrowing costs, according to e-mails shown to a London jury by a defense lawyer Monday.
The e-mails came to light on the start of the third week of the trial of former UBS Group AG and Citigroup Inc. trader Thomas Hayes, who is accused of eight counts of conspiracy to manipulate the London interbank offered rate.
"Certain nameless contributors might be setting their rates with an eye on their derivatives book," Ewan wrote in a note following a meeting with HSBC bankers in the summer of
2005.
The messages were shown to the jury by lawyers for Hayes, who has said that knowledge of Libor manipulation was widespread. The 35-year-old Hayes worked at Zurich-based UBS from 2006 through 2010, when he moved to Citigroup.
Credit Suisse traders suspect "certain banks may be quoting high or low depending on the shape of their book or loan portfolio at a given point in time," Ewan said in a note after a meeting in June 2005.
When asked by Neil Hawes, a lawyer for Hayes, what he had thought of that at the time, Ewan said that he had only been in the job a matter of weeks and wasn't in a position to "recognize" the implications of the information.
"You were being told this was inaccurate," Hawes said. "What did you do about it?"
"I don't remember," said Ewan, who has closely cropped blond hair and mutton-chop sideburns.
Before it's here, it's on the Bloomberg Terminal.
LEARN MORE