Get Ready for the Rise of the Machines
Huge amounts of innovation is pushing artificial intelligence to new levels. Should we be worried?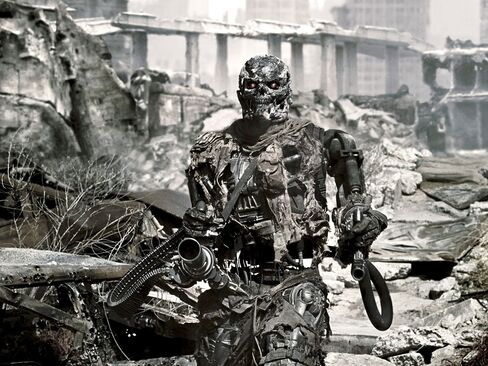 Watch out – the rise of computers and connected devices is coming faster than most people expect. That's the key takeaway from a meeting of some of the top minds and business brains in the tech business, held in London.
But while those taking part agreed that change is coming – soon – there was a distinct divide in the room on the key issue of what that change will look like.
Many held a utopian view of artificial intelligence (AI), believing it will make our lives better. Others worry about Terminator-style scenario where supercomputers endanger privacy, human thought and jobs. Others still held views somewhere in between. The Playfair Capital event was held in Bloomberg's London office.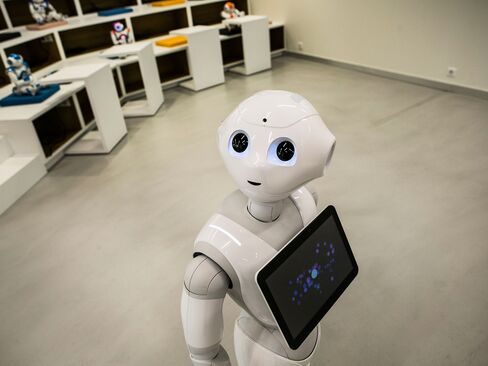 Here are some of the key voices from the event:
"If we could copy human consciousness, I think that would be very good news as the AI would be human in nature and would want similar things as humans. The problem of course is that there would be imperfections in the simulation."
Mustafa Suleyman, Head of Applied AI, DeepMind
"The narrative has changed from 'isn't it terrible that AI is such a failure?' to 'isn't it terrible that AI is such a success?' We are building it to empower humanity, not destroy us."
Ben Medlock, co-founder of SwiftKey
"When we have this discussion 30 years from now, we will have learned so many things about the human brain, the psychology and all the layers of it, we'll have a different concept of what a human is."
"There's the question of whether a self-driving car should run over a child and save the passenger's life, or veer into a lamp post and kill the passenger, saving the child? These are the types of decisions that an AI will need to make."
Rand Hindi, CEO at Snips
"The purpose is not to build tech, the purpose is to improve your life – we're going to be able not to feel technology at all."
Read this next:
Before it's here, it's on the Bloomberg Terminal.
LEARN MORE