Merkel Urges G-7 Leaders to Commit to Climate Goals at Summit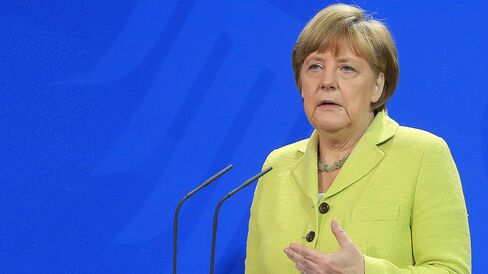 German Chancellor Angela Merkel said Group of Seven leaders meeting for a two-day summit Sunday must commit to goals in fighting global warming or risk failure at an international conference in Paris in December.
As leaders from the G-7 group prepared to meet at Schloss Elmau in Germany, Merkel used her weekly podcast Saturday to urge them to commit to a limit on rising temperatures and to a fund for developing nations.
"I hope that we as G-7 nations can clearly say that we stand by these goals," Merkel said from Berlin. "Otherwise, in my view there will be no agreement in Paris."
Merkel hosts the other leaders in a format that excludes Russia after its annexation of Crimea last year. In addition to global conflicts, the group will also discuss efforts to fight climate change.
Merkel referred to an international agreement reached in Copenhagen in 2009 to keep the global average of temperature increases to no more than 2 degrees Celsius and to set up a $100 billion fund for developing nations to help battle climate change.
Before it's here, it's on the Bloomberg Terminal.
LEARN MORE