Malaysia Starts Rescue Efforts for Mountain Climbers After Quake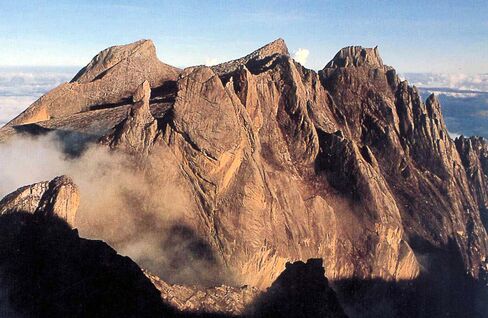 Malaysian authorities began searching for climbers stranded on Mount Kinabalu after an earthquake struck the eastern state of Sabah on the island of Borneo early Friday.
Search and rescue operations have started with no confirmation yet on how many climbers were on the mountain, Southeast Asia's highest, Malay Mail Online reported, citing Sabah Parks Director General Jamili Nais.
The magnitude 6.0 earthquake struck the district of Ranau, which is close to Mount Kinabalu, U.S. Geological Service said in an e-mailed alert. The Malaysian Meteorological Department said the earthquake occurred at around 7:15 a.m. local time, around the time climbers tend to descend after reaching the summit in the early hours of the morning.
Malaysia is generally outside the Pacific Ring of Fire, an active zone of earthquakes and volcanoes created by moving plates of the earth's crust. In recent years, Sabah state has experienced minor earthquakes, the Malaysian Meteorological Department said.
Before it's here, it's on the Bloomberg Terminal.
LEARN MORE