Israel Urges U.S. to Extend Iran Talks to Improve Agreement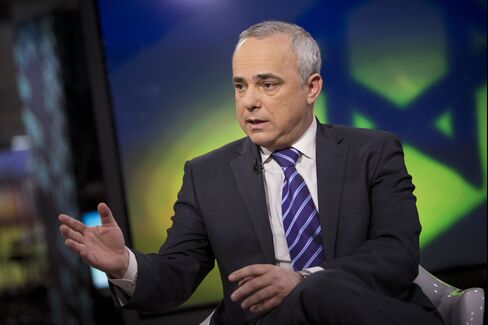 Israel is urging the Obama administration to delay signing a nuclear agreement with Iran to improve the deal's terms even as the U.S. insists it will stick to a June 30 deadline.
"It's better to extend than accept something that is half-baked," Yuval Steinitz, Israel's energy minister and a confidant of Prime Minister Benjamin Netanyahu, said Friday in an interview with Bloomberg News.
Steinitz was in Washington to bring this message to Energy Secretary Ernest Moniz, a participant in the continuing negotiations with Iran, and Treasury Secretary Jack Lew.
At the same time, White House spokesman Josh Earnest told reporters on Friday, "We do regard June 30 as a firm deadline."
Steinitz said Israel also is lobbying other nations involved in the talks because the agreement has loopholes that benefit Iran. He said the deal as it's shaping up "will be a disaster" and it is possible "to get a much better deal."
Iran and the group known as the P5+1 -- the U.S., U.K., China, Russia, France and Germany -- reached an interim agreement in early April that set out a framework for lifting sanctions and the repurposing of Iranian nuclear facilities.
'Break-Out Period'
The accord would extend to more than a year the "break-out" period that Iran would need to produce enough weapons-grade uranium for a nuclear weapon, set a schedule for Iran's enrichment of uranium while limiting it to a single site, and allow international monitoring for at least a quarter-century.
Israel, along with Persian Gulf nations and many U.S. lawmakers, says that the U.S. is appeasing Iran at the expense of its traditional regional allies. They say Iran plans to build nuclear weapons, which Tehran denies. Netanyahu, who says Iran might aim those weapons at Israel, has threatened military action.
Steinitz pointed to several elements of the deal that concern Israel, including inspections of nuclear sites, Iran's ability to conduct nuclear research and development, and the break-out time.
He said Israel fears that any element that's not tightly defined will be exploited by Iran. "According to the Iranian reading, everything that is not strictly forbidden is allowed," he said.
Iranian Foreign Minister Mohammad Javad Zarif said that while the Iranian government opposes any changes to the framework agreement, it is open to an extension to the talks.
"We would not limit ourselves to a timeframe," he said in comments broadcast on state radio in the capital, Tehran.
Before it's here, it's on the Bloomberg Terminal.
LEARN MORE