Then Came the Hedge Funds: Patent Death Squad Causes Ruckus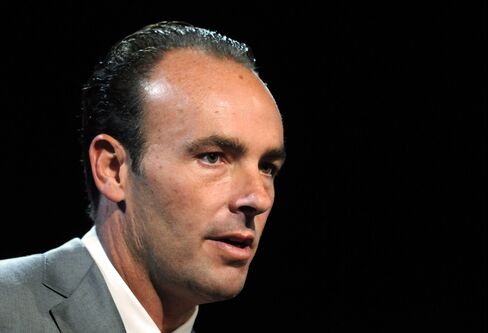 After Ford Motor Co. was sued by a Baltimore company over hybrid engine technology, the carmaker struck back.
Ford filed a total of 25 petitions in a new review process at the U.S. Patent and Trademark Office, in an effort to cancel five patents Paice LLC said were infringed by the automaker.
"It seems a little extreme," said Ruffin Cordell, a lawyer representing Paice, which is still defending the patents. Paice asked a judge to order Ford to knock it off. The civil suit is on hold while the patent office considers Ford's petitions.
The automaker took its case to the agency, using a three-year-old process designed to weed out bad patents by a panel of patent judges.
The reviews already have been credited with reducing lawsuits and settlement costs. Critics, however, say these "inter partes reviews" have had some unintended results, including allegations of stock manipulation by third parties, such as activist investor Kyle Bass's challenges of drug patents.
"It's been a game-changer," which most often benefits those who challenge patents they're accused of infringing, said Marc Kaufman, a patent lawyer with Reed Smith in Washington. "Whenever you give one side a bigger weapon, it changes the balance tremendously."
Patent Bill
In fact, so many patents have been canceled that the review program has been dubbed a "death squad."
Congress is now assessing whether to step in as it considers a broader patent bill. Senate Judiciary Committee Chairman Chuck Grassley, an Iowa Republican, said Thursday the difficulty is in finding appropriate curbs that everyone can embrace.
"This has been a difficult nut to crack, but I understand that both sides believe that we can reach a compromise that will work," Grassley said.
The committee voted 16-4 to approve the proposed bill and send it to the full Senate. Any measures to change the review process would be considered then.
The reviews, part of a patent-system overhaul in 2011, were designed to help technology companies ward off nuisance lawsuits. Now it's the most popular forum for U.S. patent disputes -- recent petitions involve tools, car parts, fishing reels, electronic cigarettes, chemical compounds, medical devices and drugs. It's that last category that's causing a ruckus in Congress.
'100 Lobbyists'
Initially some drugmakers were happy to use the reviews to challenge patents to lower the cost of research royalties they pay. Then came the hedge funds. Hayman Capital Management's Bass, who has filed at least 15 petitions, says he's trying to get rid of shoddy patents that keep drug prices high. The industry has responded by pressuring Congress to dilute the review process -- or exempt medicines from being challenged.
"Big Pharma has hired 100 lobbyists to lobby both the Senate and the House," Bass said in an interview. "They've acted in an alarmist way that leads me to believe their intellectual property must not be as safe as they say it is."
The drugmakers say his real motive is to make money by betting the petitions will cause stocks to fall.
"Use of the inter partes review process as a tool to manipulate markets is not what Congress intended," Acorda Therapeutics Inc. said in a filing asking the agency to reject Bass's petition to cancel a patent on the multiple sclerosis drug Ampyra.
Congressional Showdown
Pharmaceutical and biotechnology lobbies in Washington want Congress to make it harder to invalidate patents in the reviews, particularly by third parties. They want patent office rules to be similar to district court, where a patent is presumed valid.
The groups have the backing of a coalition made up some of some of the country's biggest patent holders -- General Electric Co., Exxon Mobil Corp. and 3M Co.
An alliance of tech companies and retailers, meanwhile, argued in a letter Monday to top Republicans and Democrats on the House and Senate judiciary committees that the reviews help winnow bad patents by having the agency scrutinize its own original work and correcting mistakes.
"Although only three years old, the IPR process has already proven to be successful in its goal of improving patent quality by authorizing the PTO to determine when, in its expert view, patent claims should never have been granted by the PTO in the first place," the coalition wrote.
$23,000 Fee
For the companies challenging patents, the inter partes reviews have been such a success that the term is now used as a verb -- as in "to IPR someone." Filing fees of $23,000 and related costs are far less than the hundreds of thousands or even millions that can be spent on a civil suit.
Companies such as Apple Inc., Samsung Electronics Co. and Google Inc. are among the top filers of IPRs and don't want to see anything but cosmetic changes. The patent office is a better judge of whether it got something wrong during the original application process, they argue. If large numbers of patents are being invalidated, it's because the earliest petitions were against the weakest patents.
"I can't see how it's anything but an overwhelming success," said Dana Rao, associate general counsel for Adobe Systems Inc., which has been on both sides of petitions before the agency. "The negatives I've heard are hypothetical or theoretical and all the positives are real."
Third Parties
While drug companies complain about hedge funds, they aren't the only outside groups filing petitions. Tech companies have funded Unified Patents Inc., an organization that disputes patents being asserted against specific technologies, and the Electronic Frontier Foundation successfully challenged a patent involving podcasting.
The Clearing House, funded by the nation's banks, set up a group called Askeladden that's filed petitions against patents related to airline royalty programs and mortgage processing.
"We're never going to get it right, which is why having a process to have a second look is the right approach," said Sean Reilly, Askeladden's general counsel. Reviews are "the best vehicle."
Patent litigation is often contentious, and some of the review petitions illustrate that.
Paice, Ford
Paice and Ford have a long history that dates back to 1999, when Paice founder Alex Severinsky and Ford began meetings over hybrid engines. Severinsky is a Russian immigrant and engineer who worked on the technology and got funding from a Baltimore philanthropy called the Abell Foundation. He started Paice to pitch his ideas to automakers.
In 2010, Paice and Ford struck a deal to give themselves four years to negotiate a license. When the deadline passed, Paice sued Ford. Ford filed 25 petitions with the patent office -- 13 of the challenges are against just one of the patents, while the others had between one and five challenges.
Even the biggest boosters of the patent reviews acknowledge some tweaks may be necessary. The patent office has proposed rules to give lawyers more pages for their legal arguments, which may cut down on the multiple petitions like those filed by Ford. It's also considering other changes.
Whether those are enough to appease critics of the procedures or forestall congressional action is unclear.
Paice attorney Cordell, of Fish & Richardson in Washington, is sure of one activity that was not intended by the review process creators. "This is not meant as a tool to harass or burden patent owners," he said.
The bill is S. 1137.
Before it's here, it's on the Bloomberg Terminal.
LEARN MORE