Thieves Get Early Access to Colombia's Offshore Oil Data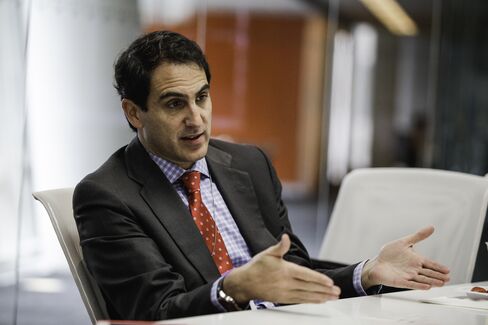 Untapped offshore deposits are so important to Colombia's flagging oil industry that some people aren't waiting for the release of exploration results.
Thieves made off with discs containing copies of seismic data belonging to Repsol SA and Canacol Energy Ltd., Mines and Energy Minister Tomas Gonzalez said this week.
The incident comes as state-controlled Ecopetrol SA shifts its exploration focus to fields off the Caribbean coast following onshore drilling failures that have contributed to stagnating output after several years of growth. Ecopetrol's strategy will be to partner with offshore experts, Vice President Max Torres said in a May 26 conference call.
"Stealing offshore information is much more lucrative than onshore," Ultrabursatiles analyst Cristian Hernandez said in a telephone interview from Bogota Wednesday. "This type of news is worrying for foreign investors who know the offshore process and are going to invest the money."
Operators in Colombia must provide a copy of all data to the hydrocarbon agency's repository where it remains confidential. The stolen discs contained information on the Repsol-operated Guajira Offshore-1 block in the Caribbean where Statoil ASA and Ecopetrol are partners. An investigation is under way, Gonzalez told reporters on Tuesday.
'Very Competitive'
Repsol didn't reply to a voice-mail and e-mail seeking comment on the theft. Canacol Chief Executive Officer Charle Gamba said he was "very surprised" when the hydrocarbons agency informed him June 1 of the theft of 29 square kilometers (11 miles) of 3-D seismic data from its onshore Llanos 23 block.
Information on Llanos 23, where Canacol has a 90 percent stake, will be of little use to other companies, although the theft of the offshore data is concerning, Gamba said.
"There have been some major discoveries announced recently in the Colombian offshore and very little is known about them," he said Wednesday in a telephone interview. "That is going to be a very competitive environment for exploration, so that data is valuable to a lot of interested parties."
Petroleo Brasileiro SA will drill two more wells at a cost of $450 million after its Orca-1 well in Colombia's Caribbean found gas last year, hydrocarbons agency head Mauricio de la Mora said May 20. Ecopetrol and Repsol are partners in the project. Results from Anadarko Petroleum Corp.'s Kronos-1 well in the Caribbean are expected this quarter, partner Ecopetrol said May 13.
Caribbean Prize
The theft of seismic data also comes as Ecopetrol seeks to divest non-essential blocks. The company expects to receive offers for five onshore and three offshore areas in June, Torres said last month. The offshore blocks are located in the Caribbean, the company said in e-mailed response to questions.
"The Caribbean offshore has high potential but there's been limited exploratory activity," Wood Mackenzie Ltd. Vice President of Upstream Consulting Sebastian Borgarello said in e-mailed response to questions. "It could be very important for the future of Colombia's oil sector."
Colombia's energy industry has been dogged in recent years by permitting delays, rebel attacks on pipelines and community blockades. Seismic data theft threatens to further damage its international reputation, Ultrabursatiles' Hernandez said.
"This is pretty negative for the country's image," he said. "This type of event erodes investor confidence, especially among foreigners."
Before it's here, it's on the Bloomberg Terminal.
LEARN MORE