SoundCloud Strikes Deal With 20,000 Labels. Can It Help Any of Them Make Money?
Free music streaming services, Taylor Swift's bane, aren't all equal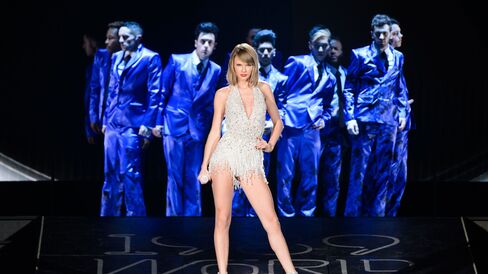 The debate about whether streaming music services are good or bad for musicians has always belied a more complicated reality. Each streaming service is different, with its own patterns of use and its own economics. No service is quite as different as SoundCloud, which draws far more monthly users than Spotify or Pandora but has confounded the music industry by lagging in developing a viable way to help labels make money from its 180 million users.
Today, Merlin, which handles music rights for 20,000 independent record labels, gave its endorsement to SoundCloud's plan to change that, agreeing to license music to the service and begin making money from Soundcloud for the first time.
This is a big deal for SoundCloud, which is under pressure from other corners of the music industry to figure out a business model and crack down on copyright infringement. It also puts Merlin's support behind the increasingly controversial idea that digital services should be able to give music away for free.
Charles Caldas, Merlin's chief executive, says SoundCloud occupies a unique place in the music industry. "It is its own portion of the marketplace," he said. "It's very attractive to the artist community, it's very attractive to heavy music users, and it's very attractive to people who want to curate via mixes and mashups."
Unlike Spotify, Deezer, or Rdio, SoundCloud doesn't aspire to have a comprehensive catalog of major music releases. It's more like YouTube, where official releases of songs sit next to remixes and fan versions of their material. Like YouTube, it has developed technology that allows media companies to identify material they hold the copyright to in order to claim a cut of the income that those derivative works produce. Unlike YouTube, SoundCloud is still in the early days of developing a way to generate that revenue through advertising.
SoundCloud introduced a way for creators to make money last year. It has signed on a number of small labels, as well as Warner Music Group. Unlike agreements with, say, Spotify, these are not blanket deals in which the record labels are sent a check each time their songs play. Instead, they can choose to put ads on some content, take some content down, and leave other songs up without making money on them at all. On YouTube, copyright holders have regularly allowed fan-made videos to stay up without claiming revenue from them, because they see them as essentially promotional. Alex Ljung, SoundCloud's chief executive, says labels tend to put more of their own content onto the platform once they can start claiming a cut of advertising revenue.
Merlin was drawn to the potential to benefit from user-generated content. Charles Caldas, its chief executive, said the main draw is "having a chance to take all that consumer behavior and create value around it," although it isn't yet clear exactly how. "This is a service that exists in its own right, and it is its own portion of the marketplace," he said.
While SoundCloud is entirely free today, a key for Caldas was its assurances that it is developing a paid subscription service, which it says it will release this year. "Free usage, to its own end, as a business model, is not particularly interesting," Caldas said.
Major labels and such artists as Taylor Swift have been decrying free services in recent months. But independent labels, which tend to do particularly well on services like SoundCloud, have varied views of the idea. Tom Silverman, the founder and chief executive of Tommy Boy, said free services keep piracy at bay and can serve as a marketing tool for paid services. "The difference between the free services and the paid services has to be enough to drive people up the funnel" to paying for the music, he said.
It has yet to be seen whether people will take to subscription services from places like SoundCloud and YouTube, where they are used to getting everything for free. Google announced a subscription service called YouTube Music Key last year but still hasn't launched the service.
For Caldas, YouTube and SoundCloud are similar. The success of deals like the one Merlin signed with SoundCloud today won't be clear until Caldas can see whether free access to some music can translate into people paying for premium services.
"The frustration with YouTube is that, as of yet, they haven't built that up-sell opportunity," he said. "We are all waiting anxiously for Music Key to get off the ground."
Before it's here, it's on the Bloomberg Terminal.
LEARN MORE