AmEx Risks Losing 'Rewards War' Unless It Sweetens Benefits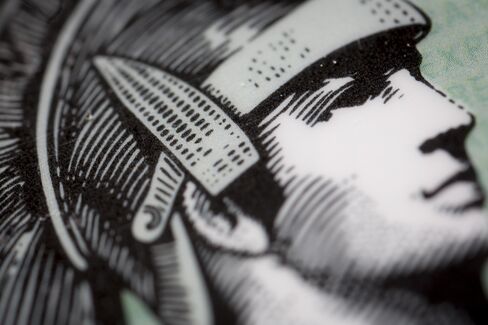 American Express Co. has to spend more on its credit-card rewards program if the lender wants to remain competitive with Visa Inc. and MasterCard Inc. products, according to Nomura Holdings Inc.
Visa and MasterCard issuers JPMorgan Chase & Co. and Capital One Financial Corp. have the highest-value rewards cards, while AmEx offers the lowest, Nomura analysts led by Bill Carcache said Thursday in a note to clients. AmEx's customer service and iconic brand allow the company to retain the perception of offering the best perks, though that advantage may not last, they said.
"It's just a matter of time before AXP is forced to take its rewards expense higher, particularly in an Internet era in which transparency is rising as savvy consumers gain increased visibility into the value of their rewards and are intolerant of subpar economics," the analysts said, referring to the New York-based company's stock ticker.
Competition is heating up as rival issuers sweeten rewards and fight for retail partnerships. AmEx, long the envy of the industry for its wealthy clientele, said in February it was ending its partnership next year with Costco Wholesale Corp., and was also splitting with JetBlue Airways Corp.
"With credit benign and loan growth accelerating, we believe we're still in the early stages of the rewards war and expect competition to continue to intensify before it abates," according to Nomura, which reviewed 23 credit cards from six issuers in its analysis.
Narrow Focus
Elizabeth Crosta, an AmEx spokeswoman, said many of the lender's high-value cards are partnerships with hotels and airlines, which the Nomura analysis didn't consider.
"The report is focused narrowly on rewards, and this is not the only way in which consumers evaluate products," Crosta said in an e-mailed statement. "Customers evaluate products across multiple dimensions, including rewards, benefits and services."
AmEx and Starwood Hotels & Resorts Worldwide Inc. announced new perks for their co-brand card this week, and earlier AmEx extended its partnership with Delta Air Lines Inc. The lender increased its rewards spending 7.3 percent to $6.93 billion in 2014 from a year earlier.
American Express fell 1.3 percent to $79.55 at 2:29 p.m. in New York. The shares have tumbled 15 percent this year, the worst performance in the Dow Jones Industrial Average.
Several high-value rewards cards have hit the U.S. market recently, including the Discover it Miles, Citi Double Cash and AmEx EveryDay cards, the analysts said. Collectively, the value of rewards on those cards is 25 percent to 80 percent higher than the average rewards these issuers were offering previously.
"Contrary to popular opinion, we don't believe issuers are necessarily losing money on the rewards-rich products that are coming to market," Nomura said. "They're just keeping less of the upside from credit-card spending."
Before it's here, it's on the Bloomberg Terminal.
LEARN MORE