Goldman Leads Top U.S. Equity Firms Gaining Share, Survey Says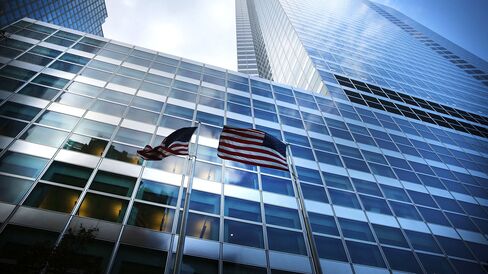 The top four U.S. equity brokers, led by Goldman Sachs Group Inc., are widening their lead on the rest of the pack, according to a survey by Greenwich Associates.
Goldman Sachs, JPMorgan Chase & Co., Bank of America Corp. and Morgan Stanley all had more than an 8 percent share of trading, according to the survey of 321 institutional investors released Wednesday. Credit Suisse Group AG was ranked fifth with a 6.9 percent share.
Regulatory and market-structure changes have led many companies to become niche players to maintain returns on equity in the stock-trading business, according to the report. Some banks have retreated from specific regions or scaled back client relationships that are less profitable.
"A clear separation has emerged between the biggest brokers and the rest of the market," Jay Bennett, a Greenwich consultant, said in the report. "The result is a segmented market composed of the four leading firms, the rest of the bulge bracket, and a long tail of competitors with relatively smaller shares."
While the survey focuses on share of client commissions, the same trend has emerged in overall equities revenue. Goldman Sachs and Morgan Stanley, the two largest equity-trading banks, each increased their share of revenue by at least 1 percentage point over the 12 months ended in March, according to data compiled by Bloomberg.
Before it's here, it's on the Bloomberg Terminal.
LEARN MORE