Activist Investor Elliott Starts 'War' on Samsung's Lees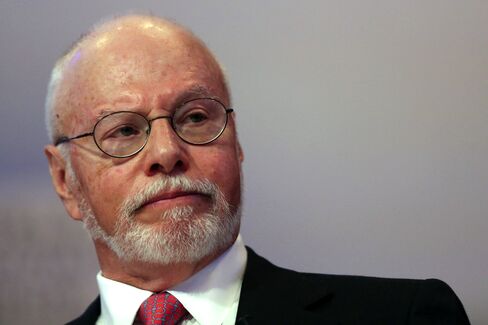 South Korea's most-powerful family is under attack by tenacious hedge-fund owner Paul Elliott Singer, who says the Lees' plan to solidify control over Samsung Group is unfair to investors.
Elliott Associates LP said Thursday it bought a 7.12 percent stake in construction firm Samsung C&T Corp. and called C&T's proposed takeover by Cheil Industries Inc. "neither fair to nor in the best interests of Samsung C&T's shareholders." Shares of both companies rose in Seoul for a second day.
The standoff pits a dynasty that controls a $270 billion business empire against an activist investor who's waged campaigns across the globe. It also challenges the founding family's plan to orchestrate a smooth handover of crown-jewel Samsung Electronics Co. to heir-apparent Lee Jae Yong.
"Elliott's decision to buy the stake is a declaration of war on Samsung," said Heo Pil Seok, chief executive officer of Midas International Asset Management, which owns Samsung C&T shares.
The proposed all-stock $9.4 billion deal between the Samsung Group affiliates riled some investors when announced last week. Samsung C&T holds about $12 billion in other group shares, and corporate watchdogs said the deal was aimed at solidifying family control. Cheil is Samsung Group's de facto holding company and counts Lee as its biggest shareholder.
Samsung C&T shares jumped 7.3 percent as of 10:39 a.m. in Seoul, bringing the gain since Thursday to 18 percent. Cheil rose 3.1 percent Friday, increasing its two-day advance to 8.2 percent.
'Must' Merge
The deal with Cheil will boost company value, Samsung C&T said in an e-mailed statement after Elliott's filing. Samsung Group and Cheil had no comment.
"We view the Cheil-C&T deal to be relatively positive in that it will help improve the corporate governance structure," Midas's Heo said.
Samsung Group is revamping businesses as its leadership transitions to Lee, 46, grandson of the founder. The family controls a group of 67 companies through cross-shareholdings.
"Samsung Group will do whatever it can to push the merger through because that stands at the center of the whole succession plan," said Park Ju Gun, president of CEOSCORE. "For Samsung, accomplishing the merger is not something arguable, it's a must."
Elliott declined to comment on its future plans through a public relations agency in Seoul. The fund, which has $26 billion under management, bought about 11.1 million shares of Samsung C&T, according to a revised regulatory filing.
Chaebol Criticism
Cheil's proposed takeover "significantly undervalues" Samsung C&T, Elliott said in an e-mailed statement. Elliott's purchase of a stake makes the hedge fund the third-largest investor in Samsung C&T, South Korea's biggest builder.
The largest shareholder is Korea's National Pension Service with about 10 percent, according to data compiled by Bloomberg. A spokeswoman, Chi Young Hye, said no decisions have been made.
"We'll examine the issue sufficiently in a way to improve shareholder value before making a decision," she said in a text message Thursday.
Shareholder activism isn't widespread in South Korea. Billionaire activist Carl Icahn and Warren Lichtenstein of the hedge fund Steel Partners won about $3 billion in concessions from KT&G Corp., the nation's biggest tobacco company, after pushing for increased investor payouts in 2006.
Yet criticism of the country's family-run conglomerates, or chaebol, is growing as the government urges them to become more transparent.
Argentina, Enron
Zebra Investment Management, set up by the former head of Allianz SE's South Korean asset-management unit, focuses on trying to shake up companies that put the interests of founding families above those of other shareholders.
"Elliott's decision may trigger an alliance among shareholders, especially foreign investors," Chief Executive Officer Bruce Lee said. "This is only natural. A company's shareholder who thinks that a deal is unfavorable for the company should be able to voice their concerns."
Elliott is known for its legal tussle with Argentina. It seeks to enforce U.S. court judgments against the country for its 2001 default on $95 billion of debt. NML Capital, a unit of Elliott, sued for full repayment and won judgments worth $1.7 billion from a U.S. court, which Argentina refuses to pay.
Elliott Management Corp. is pressing EMC Corp. to spin off software unit VMware Inc., saying the parent is undervalued. It is also known for taking positions in distressed companies such as Enron Corp. and forcing Hess Corp. to add three of its nominees to the board.
In Asia, the firm built a stake in Wing Hang Bank Ltd. before selling it last year after shareholders accepted a bid from Oversea-Chinese Banking Corp. to take the Hong Kong lender private.
(An earlier version corrected the spelling of Elliott.)
Before it's here, it's on the Bloomberg Terminal.
LEARN MORE