Deutsche Bank's Bittar Tried to Hire Tom Hayes Away From UBS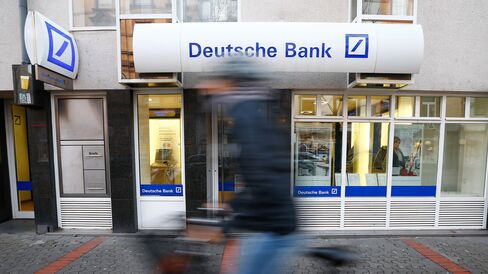 Christian Bittar, a former senior trader at Deutsche Bank AG, tried to hire Thomas Hayes from UBS Group AG, Hayes told U.K. prosecutors in 2013.
Bittar, who was "massive in the market," sounded Hayes out about a position in 2009 when he found out the trader was considering moving to Citigroup Inc., Hayes said in an interview with the Serious Fraud Office. Extracts of the interview were read to jurors by a prosecutor at Hayes's trial Wednesday.
The 35-year-old Hayes is accused of eight counts of conspiracy to manipulate the London interbank offered rate, the benchmark used to value more than $350 trillion of loans and securities, from 2006 through September 2010. The former trader has pleaded not guilty.
Hayes didn't know Bittar well, but was close to Deutsche Bank trader Guillaume Adolph, who recommended him for a position. In the end, Hayes turned Bittar down because he had already agreed to join Citigroup, according to the interview. Hayes joined the U.S. bank in December 2009.
In another section of the interview read to jurors today, Hayes told prosecutors that Libor manipulation was such an open secret at UBS that he discussed trying to rig the rate at a meeting attended by Carsten Kengeter, then the co-chief executive officer of the lender's investment bank. Libor rigging at UBS was discussed so openly that everyone must have known about it, Hayes said in the interview.
"It was too widespread and open that people could be unaware," Hayes said in the interview, read to the jury by prosecutors Wednesday. "It was so blatant."
Hayes told investigators at the U.K. Serious Fraud Office that he discussed trying to move the Libor rate at a meeting Kengeter attended when the executive visited the bank's Tokyo office.
Before it's here, it's on the Bloomberg Terminal.
LEARN MORE