UN Still Working on New Yemen Talks as Government Agrees to Join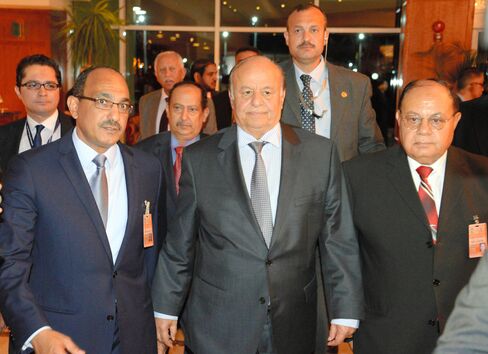 The United Nations is seeking confirmation from Yemen's rebels that they're ready to attend peace talks this month, and will push for a humanitarian pause during the Islamic holy month of Ramadan, according to diplomats.
The talks in Geneva may start on June 14 if the Houthi rebels agree to attend, according to two diplomats who attended a briefing on Yemen at the Security Council, and who weren't authorized to speak on the record.
Yemen's government-in-exile in Saudi Arabia, led by President Abdurabuh Mansur Hadi, said on Tuesday it has agreed to attend talks and gave June 10 as the likely date. Ramadan begins around June 17.
The previous attempt by the UN to convene talks in Geneva last month failed when Hadi's government refused to attend unless the Houthis withdrew from cities and disarmed.
The Saudis, who are leading a coalition of countries bombing the rebels in a bid to restore Hadi to power, stepped up the campaign on Wednesday. Dozens of airstrikes targeted military sites around the capital, Sana'a. There were also strikes in the southern province of Taiz and the port city of Aden, according to the al-Masdar news website.
Before it's here, it's on the Bloomberg Terminal.
LEARN MORE