O'Brien Claims Made in Parliament Are Reportable, Judge Says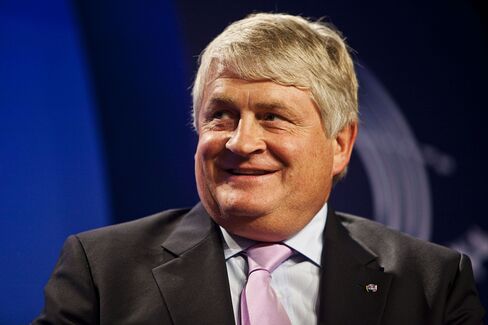 An Irish court ruled that media organizations are free to report a lawmaker's comments in parliament on the financial affairs of one of the country's richest men, drawing a line under a growing controversy about press freedom.
Last week, lawmaker Catherine Murphy raised allegations in parliament about billionaire Denis O'Brien's arrangements with the former Anglo Irish Bank Corp.
While such comments are normally protected by parliamentary privilege, many Irish media organizations refrained from reporting the allegations amid concerns they were covered by an injunction obtained by O'Brien against state-broadcaster RTE.
Judge Donald Binchy said at a hearing in Dublin Tuesday that it was never his intention to restrict the media's right to report on parliament, RTE said. O'Brien's lawyers also said the original injunction wasn't aimed at lawmakers, RTE reported.
"I'm pleased with the clarification," Murphy said in remarks broadcast by RTE. "It's important that the media have an opportunity to report fairly what is said" in parliament.
The case sparked controversy in Ireland, with Fianna Fail, the biggest opposition party, demanding parliament be recalled to debate the matter. Party leader Micheal Martin said "this is a good day for parliamentary democracy and for freedom of the press."
In a piece Tuesday for the Irish Times, O'Brien said he had never experienced such abuse, venom or hatred as that generated by his efforts to protect his privacy.
O'Brien said the information read out by Murphy in parliament is untrue, and that he had always repaid his loans and interest to Anglo. In the parliamentary remarks broadcast after the judgment, Murphy said that O'Brien received preferential interest rates from the bank, which was disputed by former executives from the bank.
The court fight is reminiscent of a 2011 controversy over so-called super injunctions in the U.K. A member of parliament twice took to the floor of the House of Commons to reveal that soccer player Ryan Giggs and former Royal Bank of Scotland Group Plc Chief Executive Officer Fred Goodwin as a way around privacy orders obtained by the men.
Before it's here, it's on the Bloomberg Terminal.
LEARN MORE