Excessive Payouts Warrant Extra Bank Buffer, Sweden's FSA Says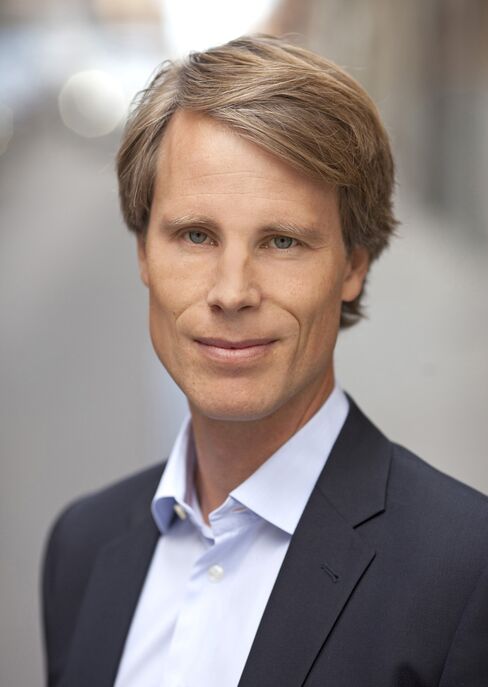 Sweden's financial watchdog signaled it will use a regulatory lever to ensure banks don't channel excessive chunks of their earnings to shareholders.
With some of Sweden's biggest banks targeting dividends as high as 75 percent of profits, the regulator says the counter-cyclical buffer can be used to force lenders to retain more of their earnings.
Nordea Bank AB announced last month it will almost double its payout target to more than 75 percent of net income, a decision that "shows to some extent the need for sometimes adjusting the counter-cyclical buffer," Martin Noreus, acting head of the Swedish Financial Supervisory Authority, said in a June 1 interview in Stockholm.
The watchdog in May proposed raising the counter-cyclical buffer, which was designed to strengthen banks' capital levels during growth years so they have adequate reserves to withstand economic slumps. The FSA wants the buffer to be set at 1.5 percent from June 2016, versus the 1 percent that will apply when the requirement is introduced in September. Noreus said there's nothing stopping the FSA from raising it higher still.
"In general, requirements can be changed," he said. "As the shareholders want as high dividends as possible, it becomes our task to sometimes ensure that the banks, in good times, retain a bit more than they themselves would have wanted."
Noreus said high dividend targets won't necessarily put bank capital levels at risk.
'Moral Evaluation'
"We don't put any moral evaluation on what they pay out -- we ensure they have sufficient capital left," he said. "As long as they fulfill our requirements they're allowed to distribute money." Banks meet the requirements today, he said.
Nordea said May 27 it will raise its dividend target from more than 40 percent, after exceeding it for a few years, to prevent a build-up of excess capital. Its new target matches that at Swedbank AB, which has distributed 75 percent of earnings to shareholders since early 2013.
Sweden's biggest banks are subject to some of the world's strictest capital standards as the country tries to shield taxpayers from future financial crises.
The lenders all exceed the regulator's minimum requirements. Nordea's common equity Tier 1 capital ratio was
15.6 percent of risk-weighted assets at the end of March, compared with a regulatory requirement of 14.7 percent. Swedbank's ratio was 20.5 percent, versus its required 19.1 percent.
Before it's here, it's on the Bloomberg Terminal.
LEARN MORE