WPP's Sorrell's $65 Million Proposed Pay 'Wholly Excessive'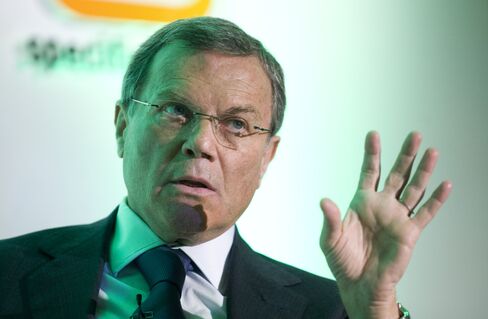 WPP Plc is facing anger at its annual meeting over Chief Executive Officer Martin Sorrell's 43 million-pound ($65 million) proposed compensation, as shareholder groups criticized the payout.
Sorrell's compensation is "wholly excessive" and "extremely outsized" compared with his peers in Europe and the U.K., shareholder advisory group Glass Lewis said in a report. Institutional Shareholder Services said in a separate report that the figure was exceptionally high.
Sorrell, one of Britain's best-paid executives, has a package made up of salary, fees, benefits, pension, bonus, vested incentives and dividend equivalents, the proxy advisers said. Glass Lewis recommended shareholders vote against the proposal at the advertising company's June 9 meeting.
The payout has caused controversy in recent years and investors in 2012 voted against Sorrell's package, which at the time had included a 56 percent increase. Last year his compensation rose 70 percent to 29.8 million pounds.
Other WPP executives including Chief Financial Officer Paul Richardson will also benefit from the incentive program.
"More than 90 percent of Martin's compensation was performance based," said Richard Oldworth, a WPP spokesman. The majority was from the five-year Leap scheme, with 19 million pounds of that from share price performance and dividends. Total share return over that time rose 171.5 percent, he said.
WPP shares were 1,557 pence at 4:06 p.m. in London. The stock has increased 16 percent so far this year.
Before it's here, it's on the Bloomberg Terminal.
LEARN MORE