Bank of America: U.S. Home Prices Set for a Fall in 2017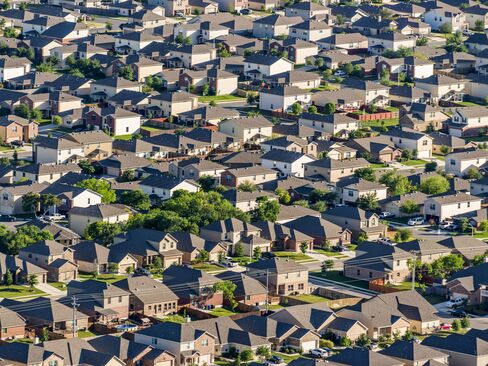 Americans will face falling home prices in a matter of years as personal income gains fail to keep pace with the recovery from the financial crisis, according to a Bank of America Corp. analyst.
Chris Flanagan predicted in a report Monday that starting in 2017 the U.S. housing market will experience three straight years of "modest" declines in property values.
Flanagan's projection offers a substantial divergence from most forecasts, as he acknowledges. The marjority of market observers expect to see continued home price appreciation, though at a slower pace than the surges of recent years.
Housing prices have jumped 25 percent from their trough in 2011, which followed their worst slump since the Great Depression. They now sit just 7.6 percent below their 2007 peak, according to S&P/Case-Shiller index data.
Providing fuel to Flanagan's call is the size of the recent gains in housing prices amid a job market in which unemployment has declined but worker pay has barely improved.
"We do not see income growing fast enough to keep up with the past few years of rapid increases in home prices," he wrote.
Flanagan, who in 2007 offered prescient warnings over the "very bleak" conditions in the subprime mortgage market, said that the downward path of prices would depress housing activity, the economy, and interest rates.
His forecast calls for home values to rise 3.7 percent this year and 0.8 percent next year, before declining 1.7 percent in 2017, 2.1 percent in 2018 and 0.8 percent in 2019.
Among the firms that are more bullish on the sector is JPMorgan Chase & Co., where Flanagan worked before joining BofA in 2010. JPMorgan analysts led by John Sim expect home prices to rise by 3.4 percent this year, 2.6 percent next year, 2.4 percent in 2017 and 2.3 percent in 2018, they wrote in a report last week.
Before it's here, it's on the Bloomberg Terminal.
LEARN MORE