Pills and Car Accidents Kill More People Than Plane Crashes and Quakes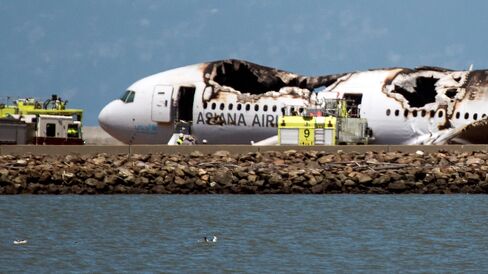 Drug overdoses and car accidents are more likely to kill Americans than events such as plane crashes and cataclysmic storms, according to a report from a safety group that said people frequently misjudge the risks they take.
"Americans worry about the wrong things -- for example, 865 times more people are killed in motor vehicle crashes than in commercial plane crashes," Deborah A.P. Hersman, president of the National Safety Council, said in a statement Monday. "While 'San Andreas' was No. 1 at the box office, earthquakes are very rare events. Knowing the real odds of dying can empower people to make better choices and result in longer lives."
The lifetime odds of dying from a motor vehicle crash are about 1 in 112, and the figure is 1 in 234 for overdosing on opioid prescription painkillers, the council said. That compares with 1 in about 97,000 for commercial airplane crashes. For a cataclysmic storm, the figure is 1 in 6,780.
"Making safe decisions can reduce the risks of being killed in preventable incidents," the council said. "Wearing a seat belt, turning off cell phones and designating a sober driver can greatly reduce the risk of a fatal car crash. While avoiding prescription painkillers in favor of safer alternatives will reduce the likelihood of a fatal overdose and eliminate a pathway to a lifetime of addiction."
The National Safety Council is a non-profit organization focused on reducing risks in the workplace, on the roads and in homes. The group released the report to coincide with the beginning of National Safety Month in June.
Before it's here, it's on the Bloomberg Terminal.
LEARN MORE