'Technically Bankrupt' Malaysia Air Is Laying Off 6,000 In Reset Attempt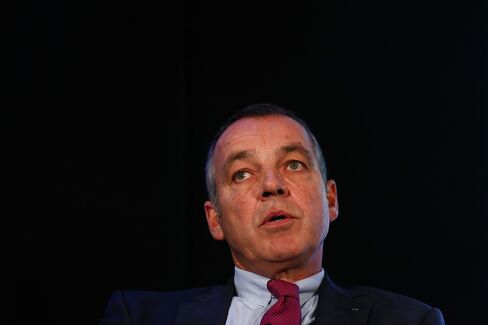 Malaysia's national airline is terminating about 6,000 workers and reviewing plane purchases in a bid to return to profit as Chief Executive Officer Christoph Mueller declared the company "technically bankrupt."
Malaysia Airlines Bhd. is kicking off a corporate revamp with a "hard reset" as it seeks to cut costs by 20 percent and break even by 2018 after two air disasters last year, Mueller said Monday. The carrier is retaining at least 14,000 employees for the new company and will refurbish the business-class section on some planes as part of its turnaround, he said.
Malaysia Airlines is seeking to reinvent itself after stiff competition led to years of losses, even before flight MH370 disappeared in March last year and MH17 was shot down over Ukraine. The carrier needs time to turn around with a plan that includes adjusting the size of operations and renegotiating key contracts, Mueller said.
We have to "stop this short-term firefighting," Mueller said. "Now we have to be in forestry, we have to plant trees, water them every day and wait, and do a proper job. We cannot turn this airline around with off-the-cuff" measures, he said.
The old structure, Malaysian Airline System Bhd., will cease operations in August, and selected assets and liabilities will be transferred to the new company.
Business Class
The carrier plans to refurbish the business-class section on some planes and equip them with flat beds. The company will review all its existing contracts to purchase planes, and is considering selling or subleasing two of its A380 superjumbo planes, Mueller said.
Mueller joined Malaysia Airlines from Dublin-based Aer Lingus Group Plc., which he turned around in the face of competition from budget airline Ryanair Holdings Plc. He faces a similar task as Malaysia Airlines struggles to fend off AirAsia Bhd., one of the region's largest low-fare carriers.
In August, parent and sovereign wealth fund Khazanah Nasional Bhd. announced plans to cut 6,000 jobs after the airline ran up more than 4.9 billion ringgit ($1.34 billion) in losses since the start of 2011. Khazanah has committed to invest 6 billion ringgit to restructure the airline after taking it private in a 1.38 billion ringgit buyout.
The carrier has rewritten employee contracts to address labor costs, which are now benchmarked against industry peers, Mueller said.
The new company will reduce capacity and expand more profitable domestic and regional routes in Asia Pacific, Khazanah said in March. Mueller said the airline will remain a full-service, international carrier and plans to remain part of the Oneworld airline alliance, tapping its partners for codesharing on global routes.
Before it's here, it's on the Bloomberg Terminal.
LEARN MORE