James A. Rasulo to Step Down as CFO of the Walt Disney Company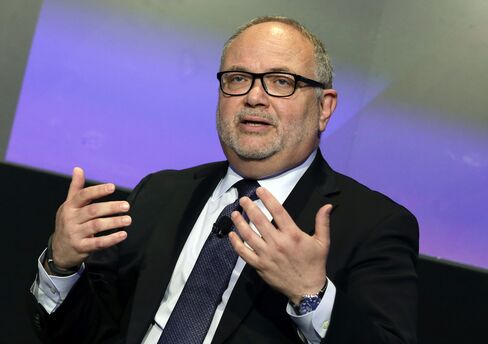 Jay Rasulo stepped down as Walt Disney Co.'s chief financial officer, taking on an advisory role to his boss, Chairman and Chief Executive Officer Bob Iger, after almost 30 years with the company.
The change is effective June 30, Burbank, California-based Disney said Monday in an e-mailed statement. Rasulo's successor will be named later, the company said.
Disney said in February that parks chief Tom Staggs would become chief operating officer, ending what many observers saw as a competition with Rasulo, 59, over who would eventually succeed Iger, who is scheduled to retire in 2018. The move gives Disney's departing CFO more time to look for a new job.
"He came in runner-up for the biggest job in the world," said Laura Martin, an analyst at Needham & Co. "He should get picked up pretty quickly in some CEO-level position."
Rasulo joined Disney in 1986 as a director of strategic planning and development, eventually working his way up to lead the parks division, the world's largest theme-park operator. In 2010, Rasulo and then-CFO Staggs switched jobs, a move designed to give Rasulo experience with investors and Staggs an operating role.
During Rasulo's time at the theme parks, Disney approved the Cars Land expansion at the company's California Adventure in Anaheim and began negotiations with the Chinese government for the $5.5 billion Shanghai park scheduled to open next year.
Lucasfilm Purchase
As chief financial officer, Rasulo oversaw the acquisition of Lucasfilm Ltd., as well as a cost-cutting effort designed to position the company to deal with emerging technologies.
"It has been a true honor to work at Disney for these many years, and for a great leader in Bob Iger," Rasulo said in the statement. "And as I look to the horizon for future endeavors, I am privileged to continue my friendship with Bob and remain as an adviser to him and the Disney team."
Disney, the world's largest entertainment company, gained 0.5 percent to $110.96 at the close in New York, shy of the $111.03 record close on May 4. The stock has gained 18 percent this year.
"He's obviously going to be looking for something really unique and exciting," said William Simon, an executive recruiter at Korn/Ferry International in Los Angeles. "That could take 10 seconds or it could take 10 months."
Before it's here, it's on the Bloomberg Terminal.
LEARN MORE