Alaska's Walker Hires Mediator to Help With Budget Stalemate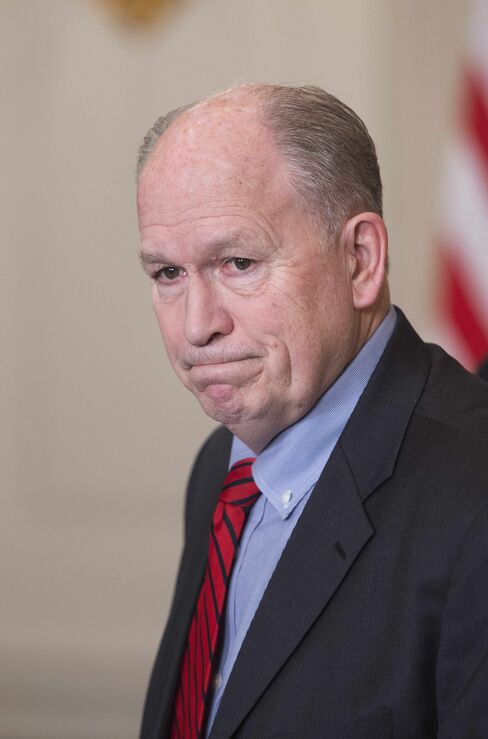 Alaska Governor Bill Walker said he hired a mediator to help lawmakers end a legislative impasse over a $3.5 billion budget deficit caused by a slump in crude oil prices.
The mediator, Anchorage attorney Matt Peterson, would try to resolve differences between Republicans and Democrats over how much to cut state services, including education programs. Walker said he has no authority to force the legislature to use the mediator, and lawmakers haven't indicated whether they will take him up on the offer.
Walker also sent notices to 10,000 state workers Monday, warning them they will be furloughed July 1 if a compromise on the budget isn't reached by then.
"I'm not sure this has ever been done before in this state," Walker, an independent, said at a news conference in Anchorage. "It's clear we had no choice but to send these out."
Alaska, which relies on oil taxes and royalties to fund 90 percent of its budget, saw its revenue plunge 66 percent this year as the price of crude declined to a six year low. On May 18, he vetoed a $5 billion spending plan for the fiscal year that starts July 1 after the legislature sent him a budget in which $3 billion wasn't funded.
The body remains at an impasse over how much to cut spending to fill the gap. Lawmakers have been meeting in special session since the end of April in an effort to approve tapping into the state's $10 billion rainy-day reserve. If they don't pass a plan by July 1, about 72 percent of state services will be forced to shut down.
Before it's here, it's on the Bloomberg Terminal.
LEARN MORE